Lawsuit Filed on Behalf of 2 Members of Indiana Family Killed in Missouri Duck Boat Incident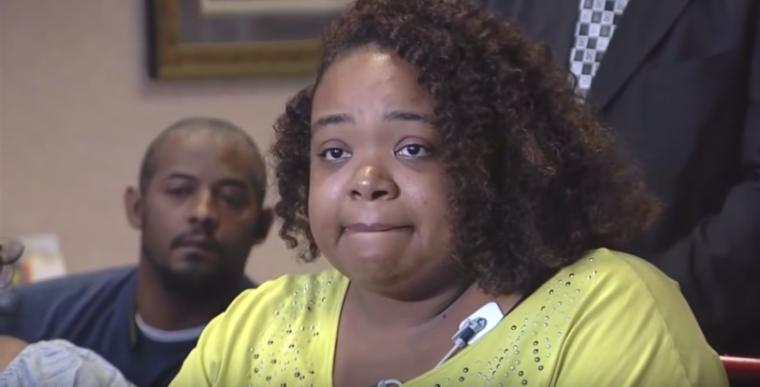 A lawsuit has been filed in the U.S. District Court in Kansas City on behalf of two of the nine members of an Indiana family who were killed when a duck boat capsized at Table Rock Lake near Branson, Missouri, on July 19.
Named in the lawsuit as the plaintiffs are John D. Coleman, the administrator of the estate of Ervin Coleman (76), and Lisa D. Berry and Marlo Rose, the co-administrators of the estate of Maxwell Ly (2), Business Insider reported.
Ervin was the oldest member of the Coleman family who died in the tragedy. Horace (70), Belinda (69) and Glenn Coleman (40) were also killed. Maxwell Ly's cousins Arya (1), Evan (7) and Reece (9) were also on the boat when it sank and were not able to survive.
Tia Coleman and her nephew, Donovan, were the only two members of her family who survived the tragedy. 
Tourists from Arkansas and Illinois as well as residents from Missouri also died when the duck boat sank.
Seventeen people perished on that July day at Table Rock Lake, including the operator of the duck boat.
The lawsuit is seeking $100 million in damages for the "predictable and predicted result of decades of unacceptable, greed-driven, and willful ignorance of safety by the Duck Boat industry in the face of specific and repeated warnings that their Duck Boats are death traps for passengers and pose grave danger to the public on water and on land."
Identified in the lawsuit as the defendants are Ripley Entertainment Inc., Ride the Ducks International, Ride the Ducks of Branson, Herschend Family Entertainment and Amphibious Vehicle Manufacturing.
In a statement, a spokeswoman from Ripley Entertainment said the company is "deeply saddened" by the tragedy and remains supportive of the families affected.
The spokeswoman declined to talk more about the incident, pointing out that the National Transport Safety Board is still conducting an investigation into what happened that day.
Tia Coleman's husband, Glenn, and their three children Arya, Evan and Reece, were buried Friday at Grace Apostolic Church, Fox 59 reported. The other members of the family — Angela, Belinda, Ervin, Horace and Maxwell were laid to rest the day after at Eastern Star Church.
During the service, Pastor A. Thomas Hill told the nearly 1,000 people in attendance, "Now God be their comfort today, be their peace today, walk with them today. Lord show forth your love in a powerful way."