Lawyer: 'Absurd' That Christian Sudanese Mother Will Be Freed in Days; Family Has No Idea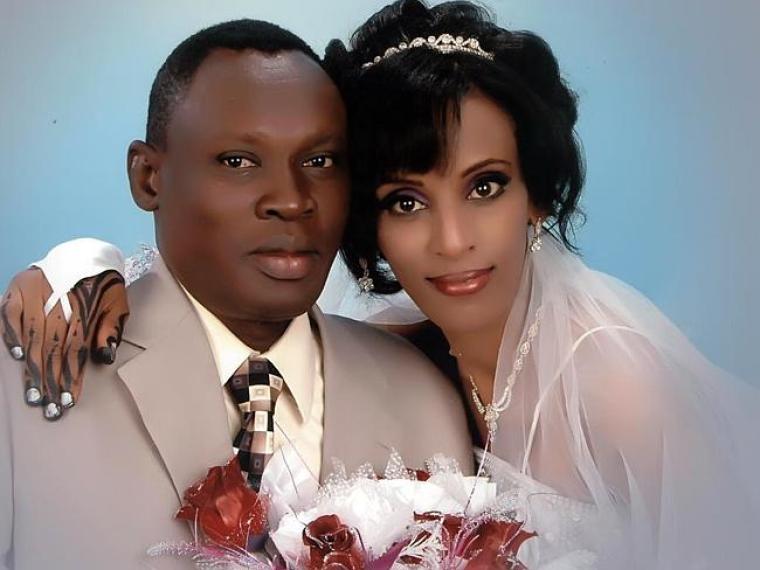 Elshareef Ali Elshareef Mohammed, lawyer for Christian Sudanese mother Meriam Ibrahim, 27, who was sentenced to death for her faith, dismissed reports on Saturday that his client is expected to be released in a few days as "absurd," as her family has not been told there is any chance for her release.
Mohammed made the revelation to Channel 4 News highlighting that Meriam is now being held in an overcrowded ward of a hospital prison, after giving birth in shackles last week. The ward he said is "not a proper place" for a new mother.
Abdullah Alzareg, an under-secretary at the Sudan's foreign Ministry told the BBC that Meriam Ibrahim is expected to be released in a few days and that Sudan guaranteed religious freedom and vowed to protect the young mother.
Mohammed explained to Channel 4 News that any decision to release Meriam has to come from an appeal court and it takes months, not days, to process an appeal. He added that when Alzareg made the statement of Meriam's release, he was visiting the UK at the moment and noted: "One person in the UK (the official) saw the UK media, and wanted to stop the campaign (for her release)."
Earlier this month, a Sudanese court ruled that Meriam is Muslim because that was her father's faith, even though she was raised a Christian, by her mother. That ruling, according to the law, annulled her 2011 Christian marriage to U.S. citizen Daniel Wani. Since sex outside a "lawful relationship" is seen as adultery under Sudanese law, she was sentenced to 100 lashes for her "adultery" and death by hanging for renouncing Islam.
Meriam's death sentence is expected to be carried out two years after the birth of her baby, which Sudanese authorities regard as a grace period to appropriately wean the child.
An Islamic Sharia judge had given her the opportunity to avoid the death sentence by renouncing Christ and becoming a Muslim, but she defiantly rejected the offer choosing to face death by hanging instead.
"If they want to execute me then they should go ahead and do it because I'm not going to change my faith," she said in an earlier report.
"I refuse to change. I am not giving up Christianity just so that I can live. I know I could stay alive by becoming a Muslim and I would be able to look after our family, but I need to be true to myself," she explained.
International support for Meriam's release has been growing by the day.
"I urge the government of Sudan to overturn the sentence and immediately provide appropriate support and medical care for her and her children. The UK will continue to press the government of Sudan to act," said UK Prime Minister David Cameron.