LDS Church Celebrates Moms in Viral Video as 'Creators of Heaven on Earth;' Some Yearn for Day Off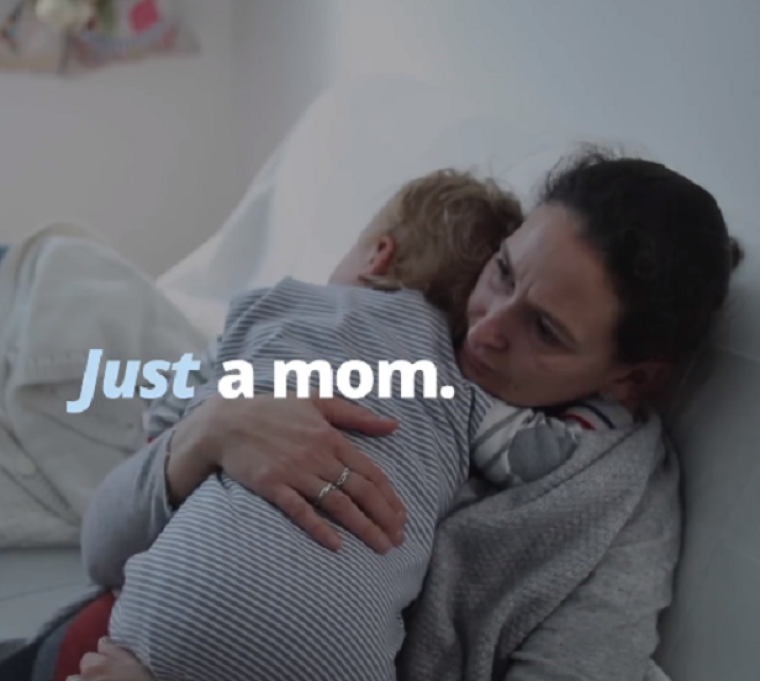 In homage to motherhood three days ahead of Mother's Day on Sunday, The Church of Jesus Christ of Latter-day Saints released a one-minute video celebrating mothers as partners with God in creating "heaven on earth" Thursday and now it's gone viral.
Highlighting the complex and important role mothers play in society, the video posted on Facebook has already racked up more than half a million views and sparked a profound discussion about motherhood, leaving some who viewed it in tears.
"Found this wonderful message sent to me privately, secretly by my teenage son this morning. There is a God! No words. Just tears," Brenda Ford Patterson wrote in one of the more popular reactions to the video.
And the simple message from the LDS church?
"If you ever feel like you're not enough, remember that to some you are everything. Women are creators of heaven on earth, partners with God in His work. #MothersDay" the LDS church declared.
Other mothers reacting to the video were uplifted by the reminder that their jobs were "more than 'just'" being a mom.
"I remember when my kids were little and I'd hear Oprah on TV telling me I had to 'find myself' and that there was more to being a woman than being a mom ... I was defeated. It took years to realize she had no idea what she was talking about and my job was always more than 'just'!" wrote Marcy Merrill.
And while Americans are now expected to spend an average of $180 for a combined $23.1 billion splash on gifts to celebrate Mother's Day, according to the National Retail Federation, one Moneyish report suggests some mothers would much rather skip the retail celebration.
"I don't want any more stuff. I'd really like a day truly for me: Hair done, mani/pedi, massage," Florida mother of three Kristin Randazzo, 35, told the publication. "I'm 'mom' every day and night, so a day alone or with a friend sounds glorious."
Valerie Morgan, a 41-year-old mother from Brooklyn, New York, began describing her perfect Mother's Day as a quiet one in the park with her husband, Jon, and their 2-year-old son, Benjamin, before abruptly declaring: "To be honest, I would love for Jon to take Benjamin somewhere for a couple hours so I can just sit on the couch and watch some HGTV, but I feel like I'm not supposed to say that on Mother's Day."
Beth, a Manhattan mother of a 3-year-old who asked that her name be withheld, agreed that she would much rather have a day to relax.
"I would LOVE to sleep in, undisturbed, until 8 a.m.," she said. "I would love to drink my coffee while it's hot; eat a pastry without sharing and while reading the news quietly; and then to spend the day with my family and enjoy my kid/husband without worrying about weekend chores."