'Left Behind' Hits DVD, Blu-Ray Today; End Times Film Stars Nicholas Cage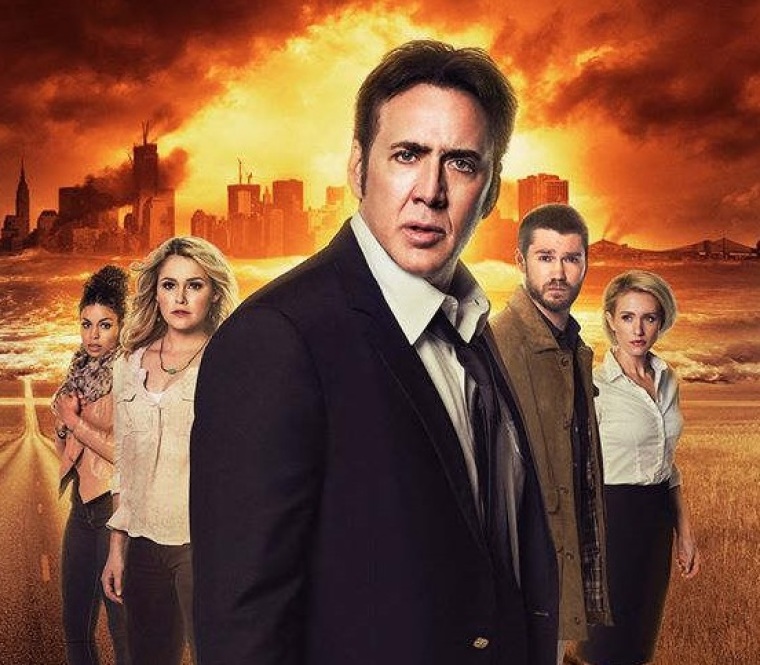 The apocalyptic action thriller "Left Behind" starring Nicholas Cage is being released nationwide on DVD and Blu-ray Disc on Wednesday.
In a fresh take on the best-selling novels by Tim LaHaye and Jerry B. Jenkins, the rapture-inspired story features Cage as airline pilot Ray Steele who discovers that dozens of his plane passengers have disappeared. Also starring Chad Michael Murray and Jordin Sparks, "Left Behind" serves as a reboot to the famous "Left Behind" film series starring Kirk Cameron, released over 15 years ago.
Speaking about his role in the film, Cage told The Christian Post that he is drawn to films that address spiritual themes. Moreover, the Oscar Award-winning actor described his character in "Left Behind" as "extraordinary."
"I was very taken by the family dynamic that plays out in the script, that's what drew me to the project, that and the opportunity to work with [director] Vic Armstrong again," Cage said. "Captain Steele is a person who is in an extraordinary situation and realizes what his values are. He reaches a catharsis through the experiences of an extraordinary flight he's on."
In the film, Captain Steele has become distant from his family, including his born-again Christian wife, causing him to take up a flirtation with a stewardess. However, toward the end of the film, Steele comes to his senses with a newfound appreciation for his family and values.
"If there is anything for that comes across - we all make mistakes, but in a moment of crisis, what we want, what we go back to, is our families," Cage continued, referring to his character's development. "And that's what pulled me in."
"Left Behind" opened in theaters on Oct. 3, but the film is now available to fans permanently. The film is rated PG-13. Although it garnered dismal reviews, the Dove Foundation rated "Left Behind" Faith Friendly for ages 12 and up. Watch the trailer here.