'Left Behind' Review: Film Leaves Audiences Behind With Poor Dialogue, Abysmal Cinematography and Flat Performances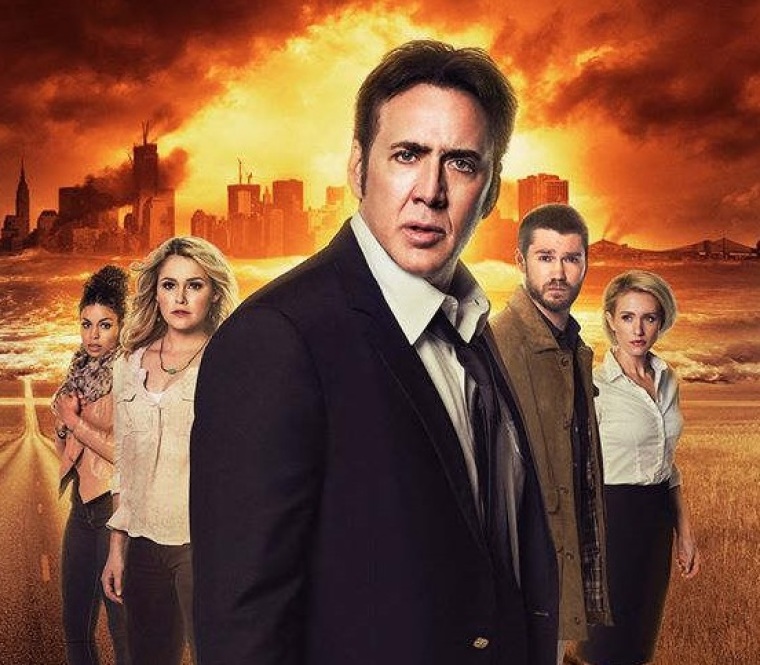 The highly anticipated film "Left Behind" hits theaters this Friday, but not even Nicolas Cage's star power can save the doomed rapture-inspired reboot.
Vic Armstrong's latest directorial project arrives with Cage in the role of a prodigal airline captain Rayford Steele who is among a small group of survivors in the midst of the Second Coming. Best known for his roles during the '90's that include "Face/Off" and "City of Angels," Cage seems like a non sequitur in "Left Behind." Also, the actor's notoriously monotone and soft-spoken voice leaves viewers distracted from what should be his character's completely unrealistic plight to safely land a damaged plane full of people while halfway between New York and London.
Rounding out the cast of "Left Behind" is Lea Thompson, Jordin Sparks, and Chad Michael Murray, but each actor offers only a weak portrayal of what life would be like in a world of darkness and chaos. In the role of a single mother, Sparks attempts to convey the desperation and agony of losing a child. However, the "American Idol" star struggles through the scene, unconvincingly pointing a gun at others as well as to her own head in a proposed fit of paranoia.
Alternately, Murray appeared to be the best suited for his role in "Left Behind" as a famous, but humble journalist. The actor was convincing enough in his character's inability to understand what was happening in the world around him. As for Thompson, the "Switched at Birth" star occupied just two scenes in the film as Irene, Captain Steele's wife and a new Christian.
Looking back at its predecessors, "Left Behind" failed to replicate the appeal of the Kirk Cameron-starred film series of the same name. Moreover, "Left Behind" is a far cry from Tim LaHaye and Jerry B. Jenkins' massively popular books on which the film is based. In an obvious attempt to set up for a sequel, "Left Behind" focuses on just three characters, resulting in a tediously slow first 30 minutes and making way for an abrupt and nonsensical ending.
In conclusion, where "Left Behind" could have instructed believers and non-believers alike on the story of the rapture, the film disappointingly trips over cheap special effects and a painful script. The viewing experience was also greatly dampened by the quality of the film, including simple lighting and style techniques. The film opens in theaters Friday, Oct. 3. Watch the trailer here.