'Left Behind' Sequel Announced, Bible Apocalypse Movie to Pick Up After Rapture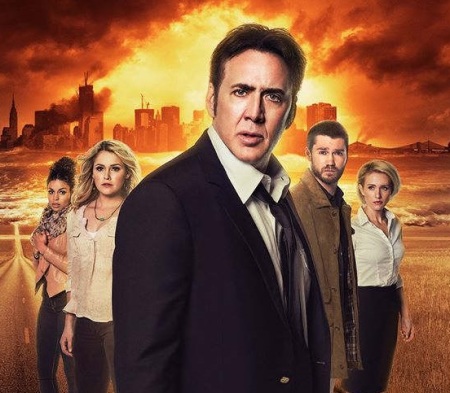 The producers behind 2014's "Left Behind" remake have announced that there will be a sequel to the Bible Apocalypse movie, with the story picking up after the Rapture.
"We are living in the last days and if the Rapture were to happen today, there are a lot of people who just aren't ready," Paul Lalonde, "Left Behind" producer and CEO of Cloud Ten Pictures, said in a press release shared with The Christian Post.
"This is why we need to complete the story as soon as possible beginning with LEFT BEHIND 2. But, if we want to keep control of our story, we will once again have to fund the movie independently. We have all seen what happens to Christian, Bible-based stories when the Hollywood studios take control. They change the fundamental meaning of God's Word and make a mockery of the Christian faith. With the help of campaign supporters we won't let that happen to LEFT BEHIND 2."
An Indiegogo campaign has been set up to help the film enter the pre-production phase, and producers are expecting that the film will be ready for release in the summer of 2016.
The 2014 version, which starred lead actor Nicolas Cage, is a remake of the 2002 film which was headlined by Kirk Cameron, and tells the story of a group of people in the immediate aftermath of the sudden vanishing of millions of people from Earth.
The films are an adaptation of the popular New York Times bestselling book series of the same name, co-authored by Tim LaHaye and Jerry B. Jenkins.
The press release did not include information on who will be starring in the sequel.
There was some controversy in the run-up to the 2014 movie surrounding Cage's faith, with one fan asking at a Q&A about why he had been given the lead role if he is not a Christian.
Producer and writer Paul Lalonde, who also worked on the previous movie adaptations of the book series, responded by saying that Cage's faith is between him and God.
"I have said before that MANY Christians I know do not have 'I Love Jesus' bumper stickers and especially in the entertainment world, there are a lot of Christian actors who have chosen to keep their personal faith a private matter," Lalonde continued. "So while you may wish that someone was vocal about their faith, we should be careful declaring who is a believer and who is not. That is between them and God."
The Indiegogo campaign, which was started on Tuesday, has almost $27,500 collected from a goal of $500,000.