Liberty University 'Trump Prophecy' Movie Character 'Absolutely' Sure Trump Will Win Reelection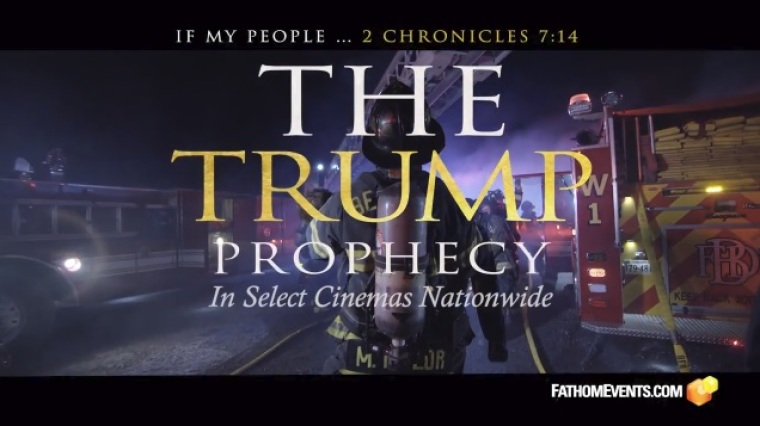 A retired Florida firefighter, whose "Trump prophecy" is the center of an upcoming feature-film being worked on by Liberty University students, says that he believes President Donald Trump will win re-election in 2020.
Mark Taylor, co-author of the The Trump Prophecies: The Astonishing True Story of the Man Who Saw Tomorrow... and What He Says Is Coming Next, has gained much attention in the past couple years on grounds that he claims that God told him in 2011 that Trump would one day be president.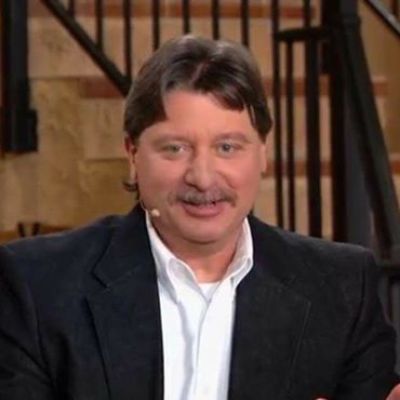 In an interview published Saturday, Taylor said that he is "absolutely" sure that Trump will win re-election.
"I'm sure about that because when people see the good that the country is coming in to, the prosperity, the economy, the jobs – he's going to sail in to the second term," Taylor told CBN News.
Taylor is the central character in the film "The Trump Prophecy," which will be shown in over 1,000 theatres across the country in October.
"I didn't know a lot about Donald, I just knew that he was a very powerful businessman, built this empire, and he was toying with the idea of running for president at the time," Taylor told CBN News. "Most people thought it was a joke so I'm listening to him on an interview and all of the sudden I hear the voice of the Lord say, 'You're hearing the voice of a president.'"
When he heard what he believed to be the voice of God, he ran and got a pen and paper and wrote down what he was told.
"He was saying basically that America was going to prosper like never before; Israel and America, the ties between the two countries would be stronger than ever before; the dollar would be the strongest it's ever been, it was very detailed as far as what God was showing me," Taylor said.
Produced by the Charlotte-based ReelWorks Studios, "The Trump Prophecy" has previously made headlines over the fact that students and staff within Liberty University's cinema department are helping to produce the film.
The evangelical institution, which is lead by its pro-Trump president, Jerry Falwell, Jr., agreed to participate in the film as part of its cinema department's spring semester film project for students in its cinematic arts department.
"It is a real credit when they graduate for working on a movie," Stephan Schultze, the executive director of Liberty University Cinematic Arts Department, told The Christian Post last month.
"This particular semester, students get trained in two different areas, whether it be work in lighting or work in post-production or they work in the production office to learn how to produce or they work on the set or on the assistant producer's team."
While some might question the school's participation in the film project, Schultze said that the department's participation doesn't have "anything to do with any agenda related to supporting or not supporting Trump."
Yet, some are skeptical of prophetic claims relating to Trump, including those of Taylor's.
"These so-called prophets ... represent an ever-growing wing of American evangelicalism," John Fea, a professor of American history at Messiah College in Pennsylvania, told CP.
"Not all evangelicals believe in prophecy, but even if you do believe that God speaks to individual people about politics, it is very dangerous to design public policy and choose political candidates based on such prophecies," Fea added. "These so-called prophets have no real religious or spiritual authority beyond themselves and the megachurch empires that they have created and over which they preside."
A petition was launched earlier this year calling for Liberty's involvement in the movie to be cancelled.
Dr. Michael Brown, a conservative radio host and Messianic Jewish scholar, said that he doesn't find anything concerning with Liberty University's involvement in the film but worries that the film could "lead to a hyper-patriotism, one in which the president cannot be criticized, or one that associates the Kingdom of God with America, or one that leads to some kind of spiritual triumphalism."