LifeWay: Vacation Bible School Still Popular Among Parents, Even Non-Churchgoers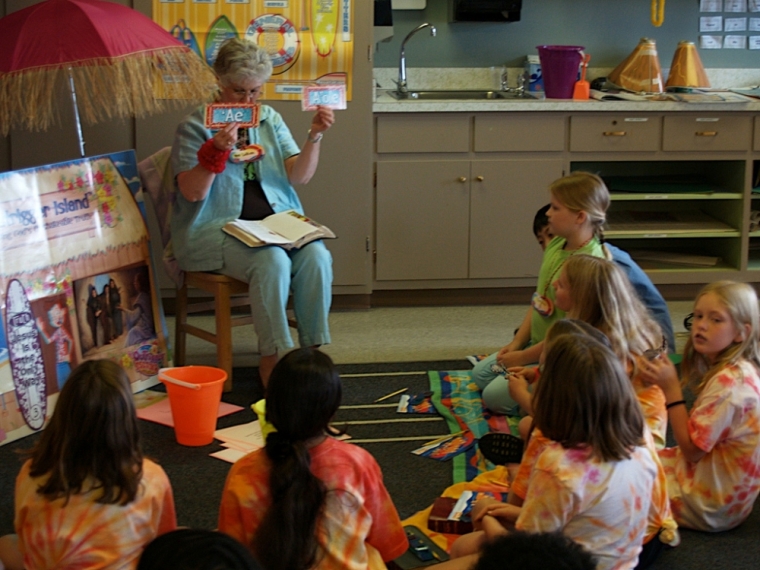 Vacation Bible School continues to be popular among American parents, even those who don't regularly attend church, according to a recent report by LifeWay Research.
"Six in 10 Americans say they went to VBS growing up. Two-thirds of American parents say they plan to send kids to VBS this summer — even if they skip church themselves," said LifeWay in a report released last week, titled "Even If They Don't Go to Church, Americans Still Love VBS." 
LifeWay found that 60 percent of parents plan to send their children to VBS programs held at a church that they do not attend while 69 percent said they would send their child to a VBS program at a different church if their child was invited by a friend.
"Each week of the summer there are thousands of VBS programs going on around America," said Scott McConnell, executive director of LifeWay Research, in a statement released last Thursday. "It's one of the things that people love about church."
LifeWay's VBS study drew from a survey of 1,200 American adults who were interviewed between March 7–10 at a margin of error of +/- 3 percent.
Other findings included 60 percent of respondents saying they attended VBS as kids, 88 percent of those who attended saying VBS helped them understand the Bible, 95 percent saying VBS was a positive experience for their children, and 61 percent of respondents who did not attend VBS still holding positive views about the program.
"People still believe Vacation Bible School is good for kids," McConnell added. "Even parents who don't go to church want their kids to go to VBS."
Tracing it roots back to the late 19th century, large numbers of churches across the country are known to hold VBS programming during the summertime.
Thom Rainer, president of LifeWay, has been a proponent of VBS. In a recent column published by The Christian Post, he called it "the No.1 evangelistic tool in America" and warned churches against cutting the program.
Critics of VBS, among them pastor and author Peter M. Burfeind, argue that the programming, while well-intended, is an example of "bait n' switch philosophy" akin to "trying to get your child to eat vegetables by embedding them in a Twinkie."
"Sure, the child will hear some good things about God, but the medium of the message — the razzle-dazzle theme, characterless music, throwaway crafts, forced theatrics, the theological minimalism — is what the child internalizes," wrote Burfeind in a 2017 column for The Federalist.
"The deeper message conveyed is that what is meant to be an eternal truth is derivative, unserious, inauthentic, forgettable, commercial, frivolous, and cheap."