Lolo Jones 'Crushed' Over 'Dancing with the Stars' Elimination, Tweets 'I Need to Trust God'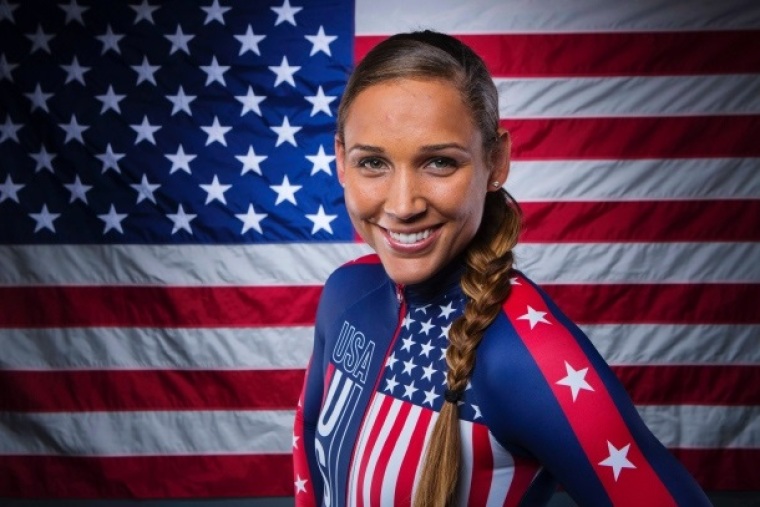 Lolo Jones was the first contestant to be eliminated from this season of "Dancing with the Stars" on Tuesday night and the Olympian is relying on her faith to carry her through the disappointment.
The 32-year-old track star and her "DWTS" partner Keo Motsepe were sent home after earning low scores for their cha cha during the season 19 premiere on Monday. Following the feeble debut performance and consequent elimination, Jones reached out to God in disappointment and despair.
"My prayer tonight is for God to soften me and my heart," the athlete posted to Facebook on Tuesday, Sept. 16. "When you go so many times rejected in public you put walls up."
Jones then referred to past incidents of disappointment, including the 2008 Olympics where she tripped during the 100m hurdles.
"When I was dancing last night and I messed up, I had flashbacks of the three Olympics that people constantly tease me about," she wrote on Facebook. "I thought oh no here it comes again. People are going to ridicule me. I'm so tired of feeling embarrassed."
The Olympian went on to recall feeling "broken" and "unlovable" following her "DWTS" performance, but fortunately, Jones is making her way toward healing today.
"That is my way of thinking, not God's," she wrote. "Instead I need to trust God that He would heal my heart. That I would not work so hard for the world to validate and redeem me but know that God already conquered that for me on the cross."
Following Tuesday's "DWTS" results show, Jones appeared on "Good Morning America" where she admitted she was "crushed" over the elimination, but is remaining optimistic.
"My time was brief but the lesson lasting," she added on Facebook. "Thank you everyone who wrote me kind messages. You were helping me not fall into darkness."
The brakewoman on the U.S. national bobsled team also left her followers with a prayer from Psalms 147, "He heals the brokenhearted and binds up their wounds."
Meanwhile, Jones leaves behind cast members on "DWTS" such as "Duck Dynasty" star Sadie Robertson and actor Alfonso Ribiero, among many others. The ABC show airs Mondays and Tuesdays at 8 p.m. EST.