Lolo Jones on Praying for Oscar Pistorius: 'God is Ultimate Judge'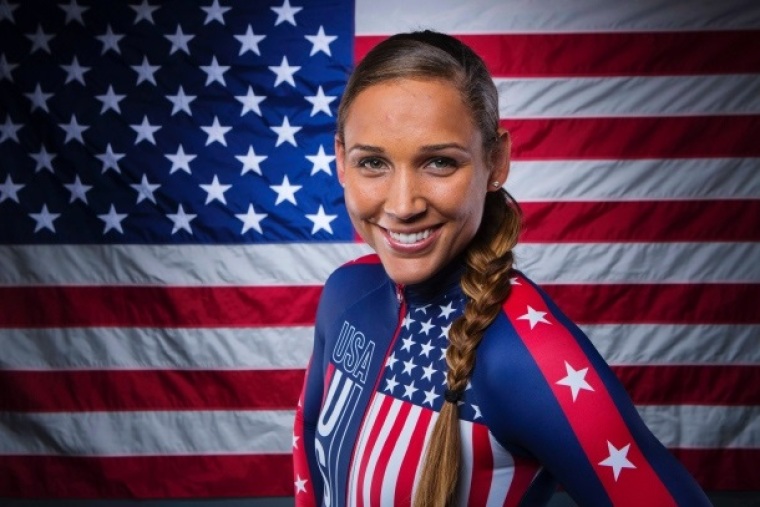 Lolo Jones has decided to pray for Oscar Pistorius instead of judge him, despite the fact that the South African sprinter went to prison this week for murdering his girlfriend.
Jones, the 32-year-old Christian hurdler and bobsled athlete, was recently questioned by TMZ about her thoughts on the imprisoned South African athlete. Pistorius, the 27-year-old sprinter who is also a double leg amputee, was convicted of fatally shooting his ex-girlfriend in an incident that happened last year.
This week, he started his five-year prison sentence in South Africa, but Jones said she has reasons not to comment negatively about the issue. Jones revealed that her Christian faith and convicted felon father have something to do with her choice not to judge Pistorius.
"I actually have a dad who was in prison for murder," she told TMZ. "He served a life sentence but got out for good parole.
Although Jones said she empathized with Pistorius' ex-girlfriend Reeva Steenkamp's grieving family, she also did the same for Pistorius.
"I'm one of the most non-judgmental persons on people who are struggling or having crime. There's two sides to a story," she told TMZ. "It's really tough because I know you have on one hand the family who is suffering, and then you have Oscar as well."
The Christian athlete went on to speak about her Christian faith being a reason she would not judge the situation.
"It's in God's hands. For me as a Christian, God is my ultimate judge," Jones told TMZ. "I don't know all the details so I can't make a proper statement, so you just have to keep the family in your prayers for sure because they lost their daughter. And you have to keep Oscar in your prayers to make sure that in prison, he rehabs and has good counseling."
Jones has never shied away from showcasing her Christian faith on Twitter.
"I find peace in knowing that God is in control and I don't have to figure it all out," she tweeted earlier this month.