Luis Palau Moves to NYC Ahead of Massive Central Park Crusade; Evangelistic Giant Follows in Footsteps of Pope John Paul II, Billy Graham
Evangelist Luis Palau, whose ministry is based in Portland, Oregon, has revealed that he and his wife will be moving temporarily to New York City ahead of a massive, and likely historical, evangelistic and celebratory event taking place this summer at the Big Apple's iconic Central Park.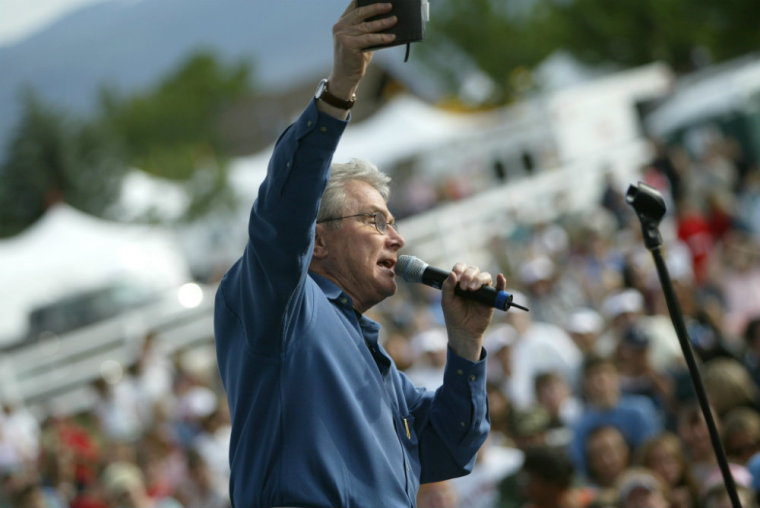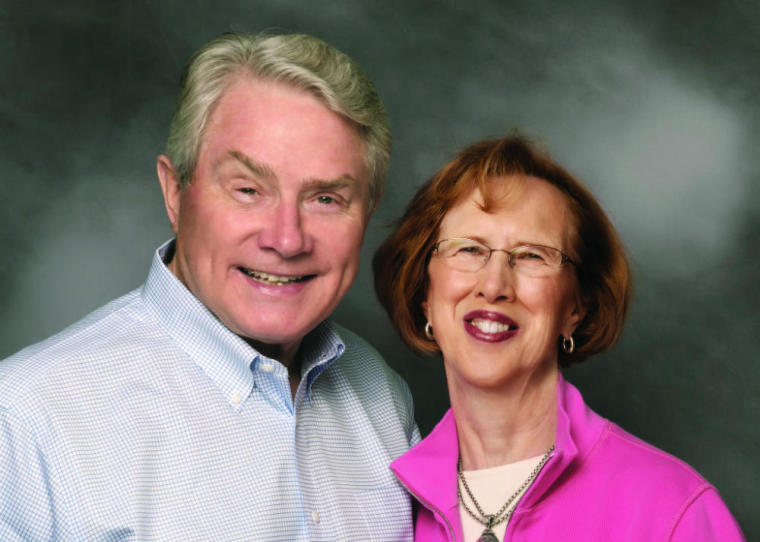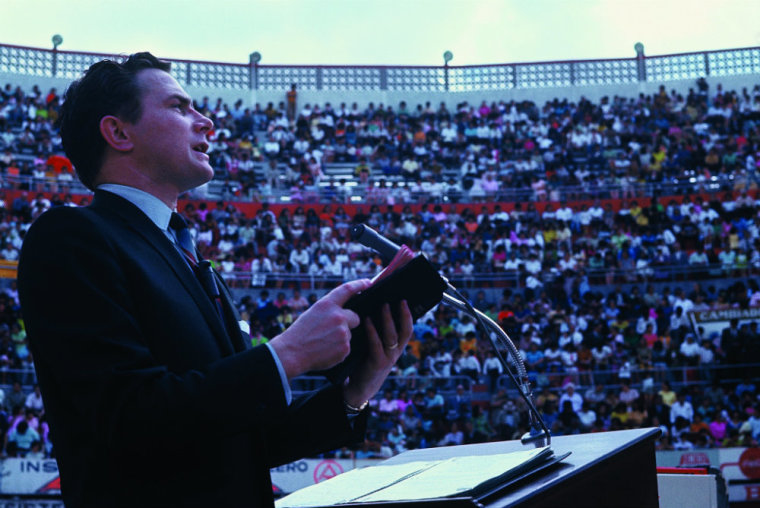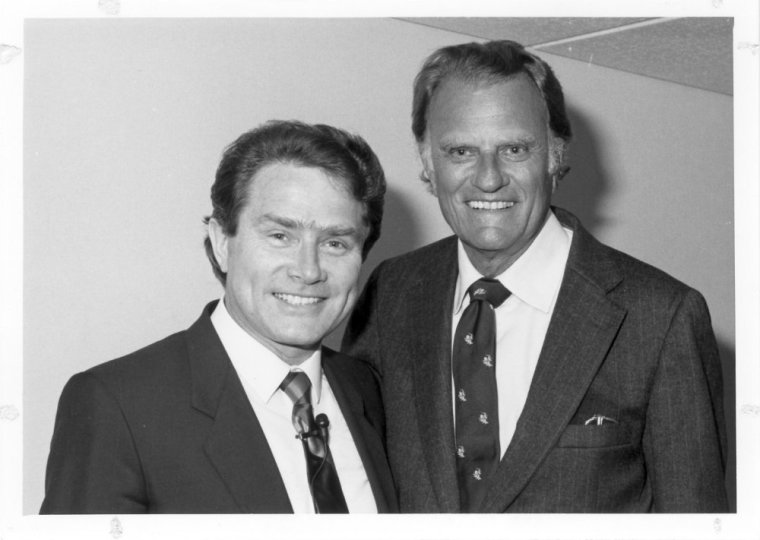 View Photos
"Pat and I are moving to New York City! Please pray! We won't be there for good. Just through the summer ... until the evangelistic festival in Central Park on July 11. It's a big move with a lot of details to iron out," reads a statement from Palau's organization that was emailed to supporters this past weekend. "The opportunities for presenting the Gospel in NYC are many and seem to come in a flash. The team decided it would be best to respond to the invitations if Pat and I were living in the city, available at a moment's notice."
Palau has personally preached the Gospel to more than 30 million people all over the world since becoming a missionary with his wife in 1962, but the popular evangelist has never preached in New York City on such a grand stage. When he takes to the Great Lawn this summer, the 80-year-old Argentinian, known for his simple and accented Gospel presentation and precise wit, will have joined the ranks of other influential Christian leaders who have preached to the masses at Central Park.
Pope John Paull II and evangelist Billy Graham both held worship services on the 55-acre open lawn, in 1995 and in 1991, respectively. The New York Times reported that then-72-year-old Graham's "crusade of love and redemption" was attended by an estimated 250,000 people, while the pope, 75 at the time, welcomed "a chanting, cheering, joyously singing biblical multitude" of more than 125,000 to Mass on the Great Lawn.
For his part, an estimated 60,000 people were expected to join Palau on the Great Lawn in July, along with several recording artists, for the event called NY CityFest. The seasoned evangelist shared at a missions conference in 2013 that he believed God had given him a dream about preaching the Gospel in New York City, after he had listened to a Billy Graham crusade in 1959.
The Great Lawn is considered the centerpiece of the nearly 90-acre Central Park and has been the setting for everything from concerts by artists such as Bon Jovi and Diana Ross, to performances by the local Metropolitan Opera and the New York Philharmonic.
New York City, considered a global city, is home to more than 8.4 million people representing more than 500 people groups and 800 distinct languages across five boroughs, according to the 2013 census and NYC Church Planting. Nearly 70 percent of New Yorkers claim some kind of religious affiliation, with Roman Catholics acounting for 52.5 percent of all religious New Yorkers, according to City-Data.
Palau seemed most grateful to local Christians and partners for helping to realize his dream about preaching to the masses in New York City.
"To be able to gather together in unity, in one of the most iconic locations in the world, and give this gift to the city — it's a privilege. And it wouldn't have been possible without the hard work of hundreds of churches and thousands of individuals right here in New York City and around the nation," Palau told The Christian Post in an emailed statement on Monday.
The evangelist also gave special credit to minority Christians who have lent their support to NY CityServe, the good works compliment of NY CityFest: "Seeing the minorities step up and lead the way in this effort has been one of the greatest thrills for me. Many of them see this as their opportunity to bless the city and nation that has given them so much. And now, to be able to work together to proclaim 'Good News in the City' — what a joy!"
Palau also expressed the desire that NY CityFest would be an event to remember.
"It is my prayer and expectation that many people will look back on this effort years from now and see how God used this time of their unity and service to do something special in the lives of so many people in New York City," he said.
Several guests will be on stage before Palau presents his "message about the transformative power of hope" to the masses in July. Recording artists TobyMac, Israel Houghton, Matt Redman, Mandisa, Hezekiah Walker, Marcos Witt, and Rescate were just some of the guests expected. Retired New York Yankees pitcher Mariano Rivera, whose wife pastors a local church, was also expected to attend. Journalist Myrka Dellanos is listed as the emcee for the event, which is expected to run from 4 p.m. to 10 p.m. Those unable to attend NY CityFest in person will be able to listen in or watch via radio, television and livestreaming.
There were also a reported 100 planned regional events  leading up to the major NY CityFest celebration. Some of those preliminary events, hinging on the involvement of more than 1,200 churches and organizations in the New York City Tri-State area, include concerts, outreach activities, women's dinners, basketball tournaments, and more, encompassing all five boroughs of New York City, as well as locations in Connecticut and New Jersey.
NY CityFest is tied to NY CityServe, a service-oriented campaign launched in September 2014 that has brought together churches in New York, Connecticut and New Jersey to extend themselves into the community to meet spiritual and physical needs.
The local executive team facilitating NY CityServe includes co-chairs the Rev. A.R. Bernard (Christian Cultural Center), Bob Doll (Nuveen Asset Management), Bishop Hector Bonano (CONLICO), Jennifer Jones Austin (Federation of Protestant Welfare Agencies) and the Rev. Nam Soo Kim (Promise Church).
Learn more about NY CityServe online: http://nycityserve.org.