Man Sees Jesus in an Apple and So Does a Priest - Do You? (VIDEO)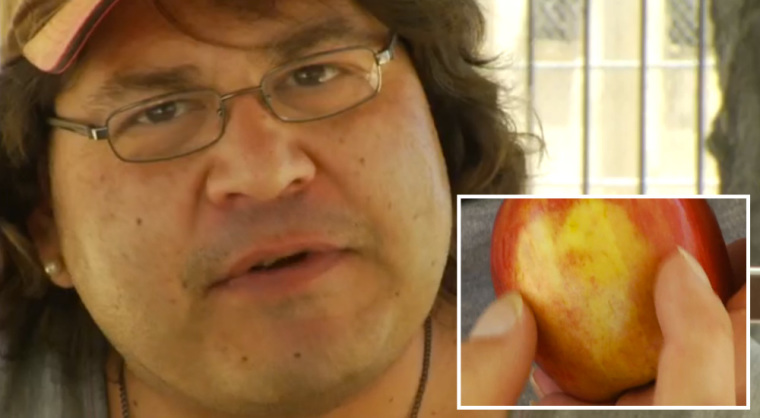 David "Double D" Duran was making his great-great-grandmother's legendary apple butter when he found Jesus – in one of the apples. One lucky Fuji apple was spared the stove when Duran inspected it and saw an image of Jesus holding a baby lamb. A local priest has even blessed and anointed the faith-building fruit.
Let us know if you can see Jesus in David Duran's anointed apple in this KOB report.