Man Who Called 911 for Groceries Now Passing Blessing on to Others; Jesus Answered Prayer, Recipient Says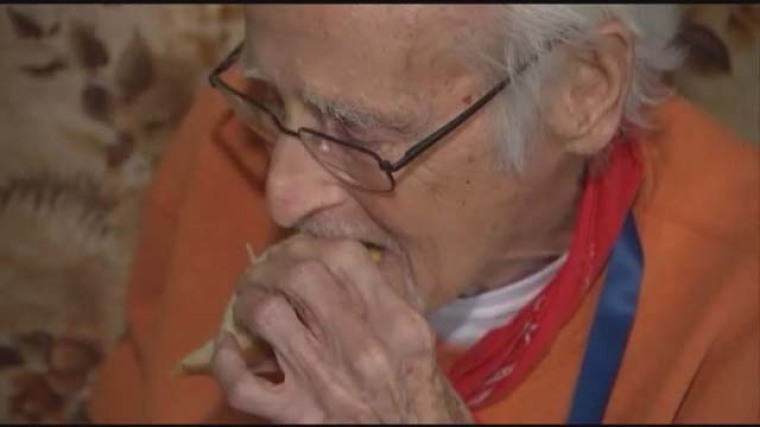 Eighty-one-year-old cancer patient Clarence Blackmon was so hungry and helpless that he called 911 for assistance, and thanks to the generosity of one 911 operator and local police, his cupboards are now overflowing and he's asked that people stop donating to him and instead donate to the Salvation Army.
When Blackmon returned home to Fayetteville, North Carolina, after spending months in the hospital battling cancer, he saw that he had no food and realized he needed help, so he called 911; the operator, Marilyn Hinson, heard his cry for help and took action.
"He was hungry," she told Fox News. "I've been hungry. A lot of people can't say that, but I can, and I cannot stand to see anybody go hungry."
With the help of officers, Hinson delivered a box of groceries and handmade sandwiches to Blackmon, who was stunned by the warmth and concern shown.
"It was like a little miracle ringing in my ear. I thought, 'Well Jesus, you answered all of those prayers.'"
Now Blackmon is paying it forward by working with a local food bank and the Salvation Army to ensure that no one else goes hungry.
"They keep bringing it in by the armloads," he told ABC News. "My cupboards are full. I've never had such prosperity. Simply, these are wonderful gifts. If I tried to consume all that's in my kitchen right now, what's in my cupboards, it would take me over a year!"
Officer Antoine Kincade said that the local precinct has been flooded with calls and offers to help Blackmon.
"We had numerous calls, emails, folks calling us directly, folks are calling our call center, folks are dialing 911 basically saying, 'How can we help Mr. Blackmon?'" he told Fox.
As for Blackmon, he will soon have a home health nurse to help take care of him twice a week. And there has been no shortage of volunteers ready to help in any way possible, including getting him groceries or running errands since Blackmon is basically homebound. For now, he is simply grateful for the overwhelming amount of support and concern shown him and wants to pass it along to others in need.