Mariah Carey Says Aretha Franklin 'Never Left Church,' Taught Her to Bring God With Her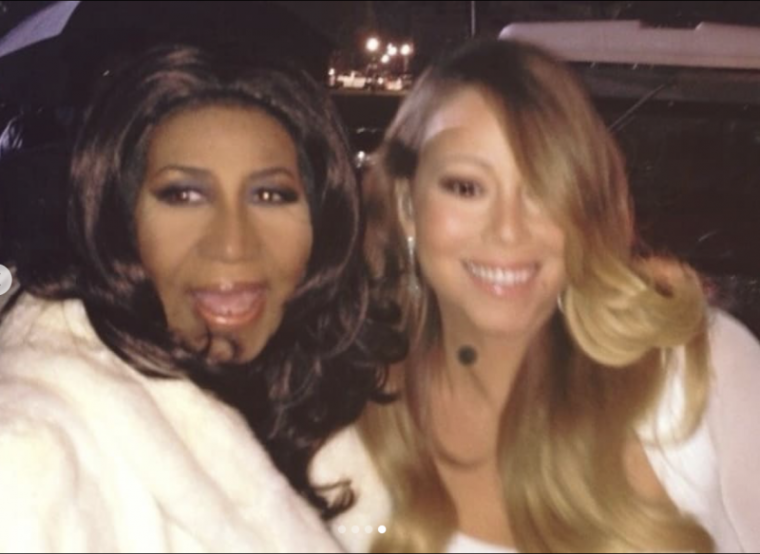 Iconic soul singer Aretha Franklin died Thursday and as tributes flooded social media, one of her mentees, Mariah Carey, revealed that the pastor's daughter never left the church despite her successful mainstream career.
"Aretha Franklin. The Queen of Soul. The Icon. The ultimate singers' singer. The greatest singer and musician of my lifetime," Carey wrote on Instagram Thursday.
"The power of your voice in music and in civil rights blew open the door for me and so many others. You were my inspiration, my mentor and my friend. You showed me I could sing the songs I wanted to sing and bring God with me. You've inspired millions everywhere yet never left home, never left church," the popstar continued.
Carey went on to say that she will forever cherish the moments she spent with Franklin.
"I say a BIG prayer for you. You will forever have all our RESPECT," Carey concluded.
Franklin was surrounded by family and friends before she died Thursday morning. The legendary singer died from an advanced form of pancreatic cancer which was confirmed by her oncologist.
Born in Memphis, Tennessee, on March 25, 1942, Franklin's family moved to Detroit, Michigan, when she was 5 years old. Her mother, Barbara, was also a singer but died when Franklin was 9 year old. Her father, Clarence LaVaughn "C. L." Franklin, was a popular preacher at Detroit's New Bethel Baptist Church. Her famous dad was often visited by people such as Martin Luther King Jr., Jackie Wilson, Sam Cooke, and gospel singer Mahalia Jackson, who Franklin accredited as her mentor.
Franklin began her singing career at church and released her first gospel album by the time she was 14 years old. At 18, however, she shifted to secular music and the rest is history.
Franklin is known for her hits such as "RESPECT," "Natural Woman," "I Say A Little Prayer" and "Chain of Fools." 
Franklin spoke about her singing abilities being a gift from God, and told Yahoo News: "Being a singer is a natural gift. It means I'm using to the highest degree possible the gift that God gave me to use. I'm happy with that. ... My faith always has been and always will be important to me."
Throughout her career that spanned seven decades, Franklin paved the way as one of the most successful female artists in music history. With 18 Grammy Awards under her belt, and 75 million records sold worldwide, she was the first female performer to be inducted into the Rock & Roll Hall of Fame. Rolling Stone named her "the greatest singer of all time" in 2012, and she was also inducted into The Gospel Music Hall of Fame along with fellow music legend Elvis Presley (who also died on Aug. 16, 41 years ago).
Franklin is survived by her four sons and grandchildren.