Catholic Univ. May Fire Prof. Critical of Moves to Silence Students Who Oppose Gay Marriage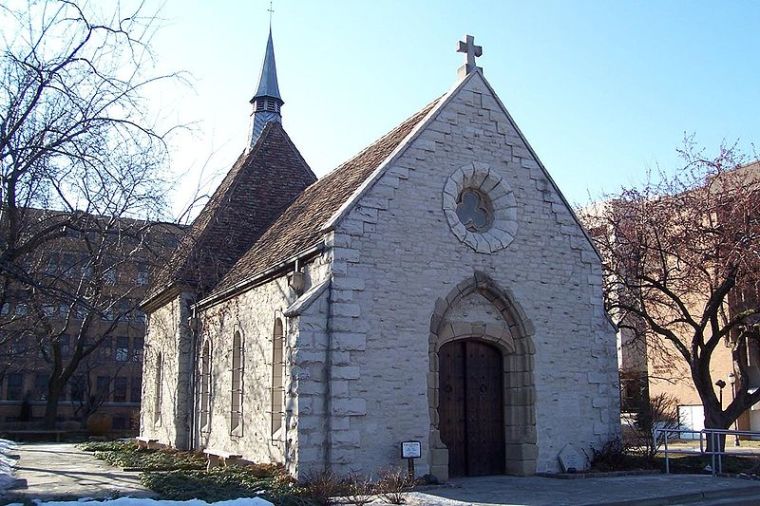 A Wisconsin-based Catholic university is expected to fire a professor it suspended for criticizing a teaching assistant who barred a student from speaking in class because he opposed gay marriage.
Marquette University suspended professor John McAdams with pay last Friday and plans to terminate his employment if he refuses to apologize for a blog post he wrote back in 2014 in which he criticized the faculty member for barring a student who supports traditional marriage fro speaking in her class.
In November 2014, McAdams wrote a post on his blog the "Marquette Warrior" criticizing teaching assistant Cheryl Abbate because she reportedly prevented a student from discussing his opinion on gay marriage in her "Theory of Ethics" class.
According to McAdams, Abbate told the student after the class that any opposition to gay marriage is to be considered offensive speech and would not be tolerated in her class. Abbate then told the student that if he disagreed with her, he could drop the class.
"Abbate, of course, was just using a tactic typical among liberals now. Opinions with which they disagree are not merely wrong, and are not to be argued against on their merits, but are deemed 'offensive' and need to be shut up," wrote McAdams.
"Groups not favored by leftist professors, of course, can be freely attacked, and their views (or supposed views) ridiculed. Christians and Muslims are not allowed to be 'offended' by pro-gay comments."
On Saturday, McAdams posted quotes from a letter he received from the university regarding his punishment for the 2014 blog post.
"I have decided to accept your fellow faculty members' recommendation to suspend you without pay. Your suspension without pay will begin April 1 and continue through the fall semester," stated the letter. "In addition, your return to the faculty on Jan. 17, 2017, for the spring semester is conditioned upon you delivering a written statement to the president's office by April 4, the details of which are contained later in this letter."
In a statement provided to The Christian Post, University President Michael R. Lovell said: "While I cannot provide specific details of the recommendation because it relates to a personnel matter, I can assure you that my decision has been guided by Marquette University's values and is solely based on professor McAdams' actions, and not political or ideological views expressed in his blog."
Regarding the punishment, McAdams wrote Saturday that the apology he must provide is "reminiscent of the Inquisition, in which victims who 'confessed' they had been consorting with Satan and spreading heresy would be spared execution."
"It is bizarre that Lovell can invoke Marquette's 'guiding values' to contravene the black letter guarantees of academic freedom embodied in University Statues," continued McAdams.
"Is free speech a 'guiding value' of Marquette? Apparently not. Is protecting students who want to argue for Catholic teaching about marriage from bullying a 'guiding value' of Marquette? Apparently, it's not either."
Marquette University suspended McAdams with pay in December 2014 in response to writing the blog post, informing the professor of their decision via a letter. "You are relieved of all teaching duties and all other faculty activities. You are to remain off campus during that time," read the 2014 letter in part.
Located in Milwaukee, Marquette University was founded in 1881 and is overseen by the Society of Jesus, more commonly known as the Jesuits.