Mars Hill Church On Course to Dissolve by End of Year; Local Congregations Make Decisions on Future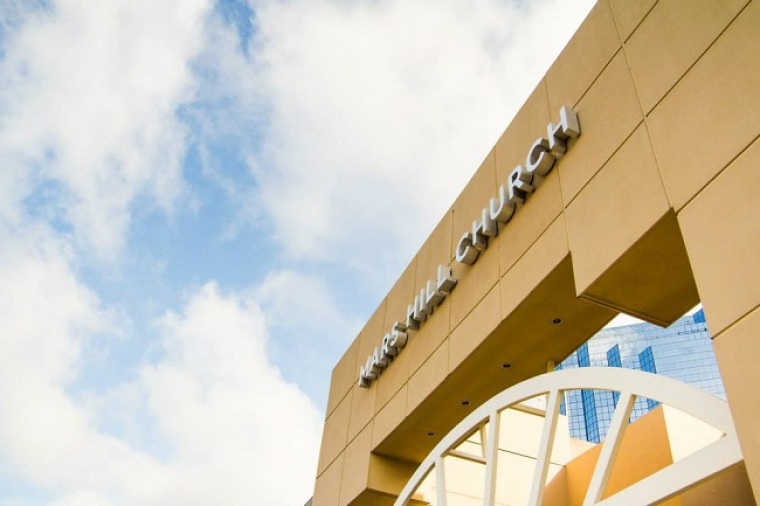 While plans for the Seattle-based Mars Hill Church name and brand to completely dissolve by the end of the year are moving forward, transformation of its 13 locations are well underway.
"Everything is closing down at the end of the year, including our central offices," Mars Hill communications director Justin Dean told The Christian Post. "Mars Hill will cease to exist after Dec. 31, 2014."
Dean said that after selling or transferring all property and assets that belong to the church, it will use the money to satisfy its remaining debt and will take care of the remaining staff that will be laid off at the end of the year.
The remaining locations that are not being sold will be under new leadership and will no longer be affiliated with the Mars Hill brand. Some elders for local congregations, such as for Mars Hill Huntington Beach in California, have chosen not to continue.
"Each location will be independently managed by their own lead pastor and/or elder team as they see fit," stated Dean via email to CP. "Since Mars Hill will cease to exist, each church is welcome to use whatever technology, applications, etc. that they feel necessary."
The decision to dissolve Mars Hill Church was sparked by the resignation of lead pastor Mark Driscoll who stepped down from leadership last month.
"When pastor Mark resigned we enacted a pre-established succession plan that detailed several options for the church. Those options have always included the independence of our local churches, who already had in place local leaders," said Dean.
The decision was made by the Mars Hill board and lead pastors who agreed that it was the best option for the continued health of their remaining churches that they be released to operate however they choose.
Dean also shot down recent rumors of bankruptcy saying there was no truth to any of them.
Mars Hill also released a blog on Wednesday that details the directions for the remaining 13 parishes. The post, released Wednesday night details the pastors who will take over these locations and if some will combine. The church's headquarters in Seattle will close down by Dec. 31.
The Mars Hill downward spiral began when its founder Mark Driscoll stepped down from leadership last month. He issued a letter of resignation where he detailed the reasoning behind this decision. He wrote that he was encouraged by other elders and leaders within the church. Its decision to dissolve its 13 regional congregations came later on in the month and was announced in a letter by Dave Bruskas, the church's teaching pastor while in transition.
"Following much prayer and lengthy discussion with Mars Hill's leadership, the board of Mars Hill has concluded that rather than remaining a centralized multi-site church with video-led teaching distributed to multiple locations, the best future for each of our existing local churches if for them to become autonomous self-governed entities," wrote Bruskas in the letter.
"This means that each of our locations has an opportunity to become a new church, rooted in the best of what Mars Hill has been in the past, and independently led and run by its own local elder teams."
Bruskas also laid out several principals for moving Mars Hill forward throughout the rest of the letter. The updated blog states that Bruskas will take over as lead pastor of the Albuquerque location.
For full Mars Hill update on church locations go online here.