Mars Hills Church Closing At Least 3 Regional Locations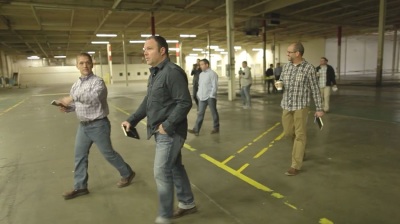 The Seattle-based Mars Hill Church announced Sunday that due to a "tough financial position," the megachurch will have to close at least three church locations and consolidate some of them with nearby locations.
"As we have been seeking to operate within our current means, we have come to the regrettable conclusion that we must consolidate some of our church locations, and close or transition others," Mars Hill Teaching Pastor Dave Bruskas wrote on the church's website Sunday.
Mars Hill Downtown Seattle, and University of Washington District will be consolidated with Mars Hill Ballard beginning Oct. 12, he said. Mars Hill Phoenix, Arizona, will have their last service as a Mars Hill church Sept. 28, he added.
Mars Hill Huntington Beach, California, is also "in jeopardy of having to close their doors if they are not able to increase giving by the end of the year," Bruskas wrote. "We have also ceased any further development of a Los Angeles church plant," he said.
According to church officials, Mars Hill has lost members and seen a decline in giving ever since the Acts 29 church-planting network dismissed Senior Pastor Mark Driscoll and his megachurch from membership due to complaints over his "divisive" behavior.
"If you attend one of these churches, we are deeply sorry, and we hope you are able to make one of the services at Mars Hill Ballard work for you and your family, or if you are in Phoenix that we can work together to best support future opportunities."
However, Pastor Bruskas went on to say, the church is dedicated to planting new churches. "We will explore opportunities as they are presented and as sufficient funding is available. We will continue with our plans to plant Mars Hill Church Spokane, which currently has a strong core group, a location that we believe is sustainable, and a fiscally responsible plan for needed improvements."
Last month, nine current pastors at Mars Hill wrote a letter to their fellow elders expressing their concerns and listing critical points of information regarding the "abusive and coercive" culture long fostered by their besieged senior pastor, who is currently on a six-month break. They suggested that Driscoll should step down, to eventually one day be restored to a stature of God-honoring leadership.
The Acts 29 church-planting network, which Driscoll founded more than a decade ago, announced Aug. 8 that they have dismissed the pastor and his church from membership, citing complaints from other network pastors concerning his "divisive" behavior. The pastor was also asked to remove himself from ministry.
Driscoll had apologized, and has offered apologies even after the removal.
However, the Acts 29 Network said they were convinced that the nature of the accusations against Pastor Driscoll, "most of which have been confirmed by him," make it "untenable and unhelpful" to keep him and his church in the network.
Driscoll once again apologized to his church last month when he announced he was taking a break for six months. "I'm very sorry. I'm sorry for the times I have been angry, short, or insensitive. I'm sorry for anything I've done to distract from our mission by inviting criticism, controversy or negative media attention," he said.