Martin Luther King Jr. Day: 5 Things You Should Know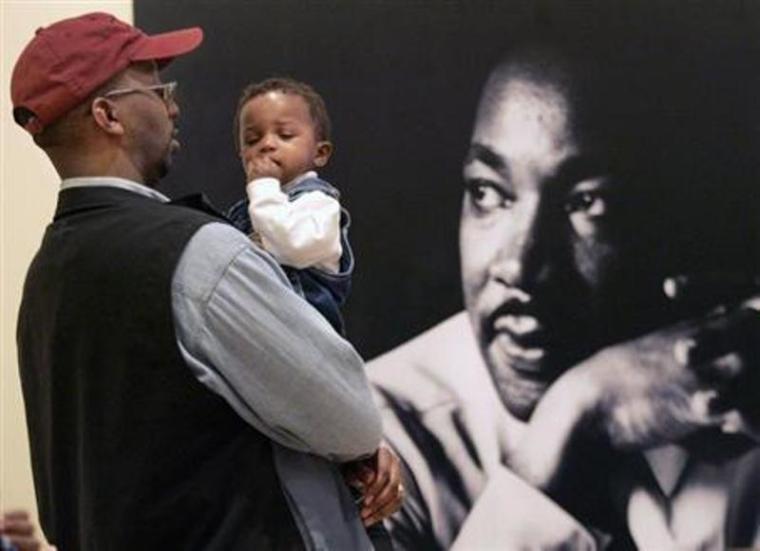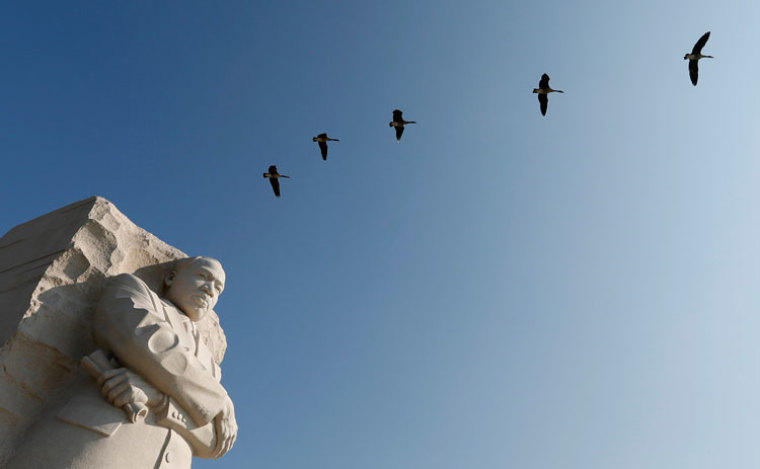 View Photos
One man helped lead the United States of America into a new era of race relations, spearheading the massive grassroots call for racial equality.
On Monday, Americans will observe Dr. Martin Luther King, Jr. Day. The federal holiday includes a day off school and a call to contemplation on the state of race in America.
Below are five facts about the holiday, the ways that people celebrate it, and how in at least one state, Dr. King with grouped with peers not often associated with the civil rights leader.
1. A Bipartisan Endeavor
In November 1983, Republican President Ronald Reagan signed the holiday into law, which established the third Monday in January as the date for the observance.
According to the bill, which was sponsored by Democratic Senator Ted Kennedy of Massachusetts, the first observance was to be held in 1986.
2. A State-Supported Endeavor
Years before the federal government made a Dr. King holiday, several states had already passed stave level remembrances.
In 1973, Illinois passed a bill to designate a day to celebrate the life of Dr. King. By January 20, 1986, which was the first federal observance of MLK Day, 17 states had enacted holidays to remember the famous civil rights leader.
3. A Shared Holiday
The South, where Dr. King's career on civil rights largely took place, was not always fully receptive to the observance.
In the Commonwealth of Virginia from 1986 to 2000, the southern state celebrated "Lee Jackson King Day", adding celebrations in honor of Confederate Generals Robert E. Lee and Thomas "Stonewall" Jackson.
Eventually in 2000 the Commonwealth split the two holidays, giving Dr. King his own day while maintaining a Lee Jackson Day observance for the same week.
4. A Day of Service
While many holidays on the federal calendar are associated with partying, feasting, and shopping, MLK Day has been known to be as "Day of Service."
In keeping with the broad message of service found in the Civil Rights Movement, communities across the United States use the day for volunteer endeavors.
Philadelphia boasts the greatest of these days of service, having conducted Greater Philadelphia Martin Luther King Day of Service for two decades.
"Thanks to organizers like you, last winter tens of thousands of people throughout the tri-state region, including children, seniors and families, received vital services and resources as part of the 19th Annual Greater Philadelphia King Day of Service," said the website http://www.mlkdayofservice.org/.
"We hope you will again join us as a partner on Monday, January 19, 2015 for the 20th Annual Greater Philadelphia Martin Luther King Day of Service."
5. A Growing Holiday
Though it is a fairly young federal holiday, especially compared to Christmas, Thanksgiving, and Memorial Day, participation in MLK Day has steadily increased since 1986.
According to Philip Walzer of The Virginian-Pilot, the number of employers giving their workers the day off has grown considerably.
"Thirty-seven percent of employers plan to observe Martin Luther King Jr. Day as a paid holiday, according to a survey by Bloomberg BNA," reported Walzer.
"That's the highest level ever reported by Bloomberg BNA. Fourteen percent said they would give employees the day off in 1986, the first year it was observed as a federal holiday. Last year, the percentage was 35 percent."