Martin Luther Letter Calling Jewish People 'Devils Incarnate' Is on Auction for $300,000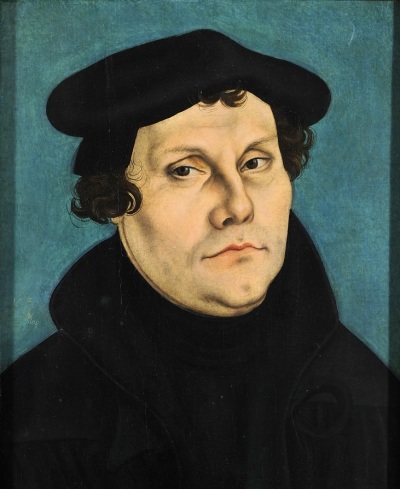 A letter written by Protestant Reformation leader Martin Luther in which he referred to the Jewish people as "devils incarnate" is on sale at auction with a pre-sale estimated value of $300,000.
RR Auction of Boston, Massachusetts, put the letter, dated Sept. 1, 1543, and signed "Martinus Luther D," up for auction this week, with initial bids allowed until Wednesday evening.
RR Auction emailed The Christian Post a press release on Wednesday regarding the historical document, noting that the letter came months after Luther's infamous pamphlet "On the Jews and Their Lies."
The letter was sent to Georg Buchholzer, provost of St. Nikolai in Berlin, encouraging him to continue preaching against a pro-Jewish sentiment argued by one Johann Agricola from Eisleben, also known as "M. Eisleben."
"For then M. Eisleben would not be the Elector's preacher, but a true devil, letting his sayings be so shamefully misused to the damnation of all those who associate with Jews," read the translated letter, as provided by RR Auction.
"For these Jews are not Jews, but devils incarnate who curse our Lord, who abuse His mother as a whore and Him as Hebel Vorik and a bastard, this is known for certain."
RR Auction Executive Vice President Bobby Livingston said in a short statement emailed to CP that while "we think of Martin Luther as a reformer, this letter reminds us of his unrepentant anti-Semitism."
While known to have criticized the Roman Catholic Church's treatment of Jews, throughout his life Luther maintained a negative opinion of Judaism.
According to the website Luther 2017, which was launched to celebrate the 500th anniversary of the start of the Protestant Reformation, Luther cannot be considered an anti-Semite in the modern sense of the term.
"The Reformer belongs to the tradition of Christian anti-Judaism, which must be distinguished from modern anti-Semitism. The term 'anti-Semitism' was coined in the 19th century and is connected to the false theory that the Jews constitute a 'race.' For Luther, faith was always the core issue," wrote Bernd Buchner of Luther 2017.
"Even if he says that the Jewish blood has become 'watery and wild,' categories of race are completely alien to him. However, he continues to call baptized Jews not Christians, but Jews."
Buchner acknowledged that Luther's writings on Jews were often cited by National Socialists in Germany during the rise of Nazism.
"But a direct connection between his anti-Judaism and the Holocaust is rejected today by most theologians and historians," added Buchner.
"However, they emphasize the importance of the task of dealing with Luther's legacy and not sweeping this 'dark' aspect of Reformation history under the carpet."