Massachusetts Church's Nativity Features List of 16 Mass Shootings in the US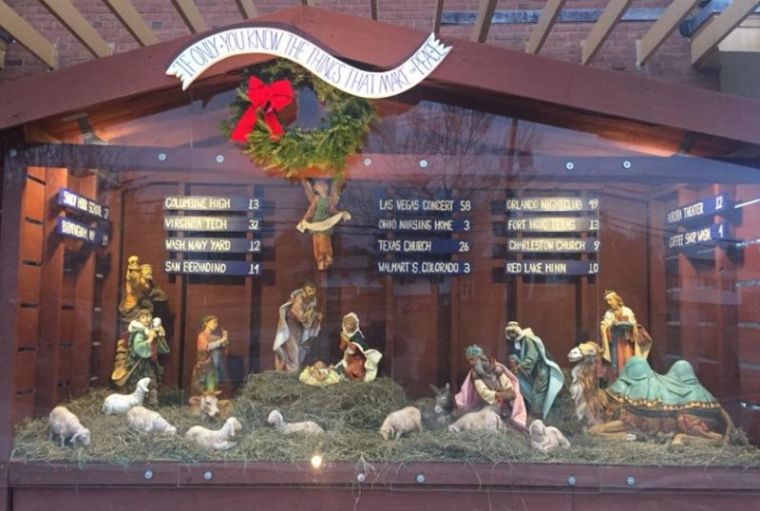 A church in Massachusetts has erected a Nativity scene this year that includes 16 hand-painted signs listing just a few of the cities and number of people killed in shootings committed in the United States over the last 20 years.
St. Susanna Parish of Dedham created the display that includes a banner with the message: "If only you knew the things that make for peace," which is based on the Bible verse Luke 19:42.
In a church bulletin released earlier this week, St. Susanna Parish explained that the signs featuring the mass shootings is a new addition to their annual Nativity display.
"Lining the walls on the inside are hand-painted signs indicating some of the mass shootings that have taken place across our country in recent years ... from Columbine to Sandy-Hook to the more recent Orlando Nightclub and Las Vegas concert killings," noted the church's bulletin.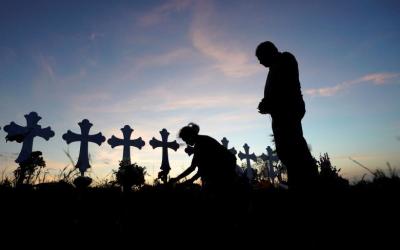 "Next to each name is a number representing the number of people killed. Our listing is incomplete: we only have 16 of the 97 mass shootings that have occurred — but they cover the wide range of places (schools, concerts, churches, military facilities, coffee shops, nursing homes, etc.) where they have occurred."
The bulletin announcement also noted that the estimated number of people killed in mass shootings comes to 300.
Father Stephen Josoma, pastor at the parish, told local news outlet Fox 25 Boston that the display is meant to help usher forth change, noting that "the gun control issue ... seems to be stagnated across the country."
"This is not the picture of Christmas peace we want to have in people's minds for years to come. It can't be this forever, it just has to change," Father Josoma said.
This year, the U.S. has experienced two of its worst mass shootings in modern history.
In October, Stephen Paddock opened fire on a country music concert in Las Vegas, Nevada, killing 58 people and wounding hundreds more.
In November, Devin Patrick Kelley walked into First Baptist Church of Sutherland Springs,  Texas, killing 26 people, including the pastor's 14-year-old daughter.
St. Susanna's Parish is not the first church this year to spread awareness of gun violence. In October, several Episcopal congregations tolled their bells in memory of the victims of the Las Vegas shooting.
"As Christians, we are called to engage in the debates that shape how Americans live and die, especially when they die due to violence or neglect. Yet a probing conversation on issues of gun violence continues to elude us as a nation, and this failure is cause for repentance and for shame," said the group Bishops United Against Gun Violence in a statement from October.
"It is entirely reasonable in the wake of mass killings perpetrated by murderers with assault weapons to ask lawmakers to remove such weapons from civilian hands. It is imperative to ask why, as early as this very week, Congress is likely to pass a bill making it easier to buy silencers."