Matt and Melissa Graves Say Goodbye to Son Drowned by Alligator at Private Funeral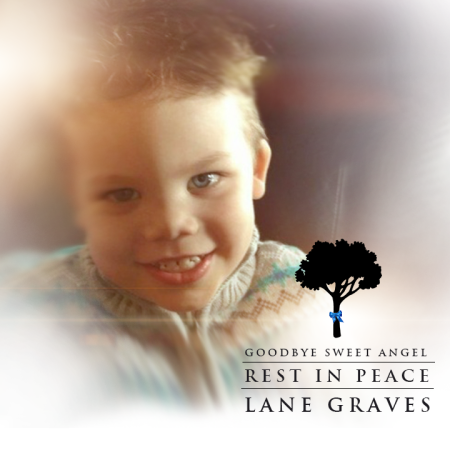 Matt and Melissa Graves, the grieving parents of 2-year-old Lane Graves who was snatched and drowned by an alligator while on a family vacation at Disney's Grand Floridian Resort & Spa in Orlando last week, said goodbye to their son Tuesday morning at a private funeral in Nebraska.
The family earlier announced through St. Patrick's Catholic Church in Elkhorn where the funeral was held that the event would start at 10 a.m. Tuesday followed immediately by Lane's burial at the Resurrection Cemetery.
"Melissa and I again want to express our gratitude to our family, friends and community for the love and support we continue to receive. We are appreciative of the news media professionals who have demonstrated integrity by allowing us much needed privacy," said the couple in a statement Tuesday, according to local news station WCVB.
"Today we will say goodbye to Lane but we do so, comforted by so many friends and strangers who share in our loss and who have shown us profound compassion," they said.
The couple also announced the launch of the Lane Thomas Foundation in honor of their departed son to help charitable organizations.
"After the tragic loss of our beloved 2-year-old son, Lane Thomas, we have created the Lane Thomas Foundation to honor his memory. Losing Lane has broken our hearts in the worst possible way. While there is no way to mend our hearts, we can do good work in his honor," the couple said.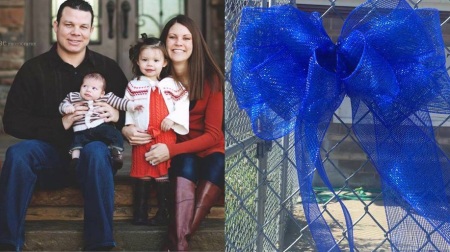 "If you would like to honor Lane, donations are being accepted on behalf of the Lane Thomas Foundation at the Omaha Community Foundation. We will use these funds to make direct donations to various charitable organizations. 100 percent of all donations will be received by the charitable cause. We thank you for helping us create a lasting legacy for our son," they added.
On Tuesday, People magazine highlighted a frantic 911 call made by an unidentified staffer from the Grand Floridian in the midst of the tragic incident.
Divers found the remains of the toddler at 1:45 p.m. last Wednesday, near the area of the Seven Seas Lagoon where he was attacked the previous night. An autopsy report later revealed that Lane died due to drowning and traumatic injuries. His body was found intact.
For Tuesday's funeral mass, the family also endorsed a campaign started by their neighbors who asked supporters to remember their son by tying a blue ribbon around a tree.
President of Walt Disney World Resort, George A. Kalogridis, said in a statement earlier that the company was "devastated and heartbroken" and was doing everything it can to help the family.
"There are no words to convey the profound sorrow we feel for the family and their unimaginable loss. We are devastated and heartbroken by this tragic accident and are doing what we can to help them during this difficult time," he said. "On behalf of everyone at Disney, we offer them our deepest sympathy."