Meagan Good: I Have No Problem With Nudity If It's Not Exploitive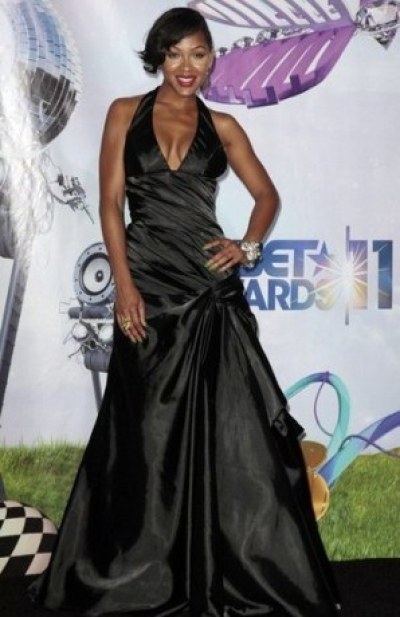 Actress and recent star of "Think Like a Man Too" Meagan Good said that while she has not appeared nude in a film, she is not necessarily against it.
Good, who has frequently spoken about her Christian faith and who is married to Sony Pictures Executive and pastor Devon Franklin, said her principles about nudity relate to the type of film or television show she would be a part of.
"I have no problem with nudity — it just has to not be exploitative and it has to be important to tell the story," Good told Rolling Out. "It depends on the script, the character, the story, the tone of the movie — all of those things. I commend women of every nationality that are bold enough to tell a story in a way that's fearless. I just haven't found a project where I felt it was necessary to do that. The scenes I've come across seemed exploitative and I just didn't do it."
Good acknowledged that her faith is "everything" to her. "I'm also extremely liberal and I believe in telling real people stories."
To that end, she's unwilling to take roles where she only plays a "perfect character."
"If you're always trying to be this perfect character in everything, how can you be inspiring and do anything interesting?" asked Good. "I like playing complicated characters who sometimes make bad choices. I like playing characters that do something questionable and ultimately the repercussions of their choices are kind of the lesson of the story. It's just that, once in a while, there's an extreme amount of nudity or the way that they're talking about God and or the way that they're dealing with something specific, [and] I'm like 'Yeah, I don't want to do that.' But every time I say 'no,' it leads to something better for me."
Good has come under fire before for her clothing choices, which critics have said conflict with her professions of faith, but the actress stands by her choices.
"I really don't think there's anything wrong with being sexy," Good said. "God created our bodies as women. He created us to be beautiful, to be sexy, to be powerful, to be fearless — to be amazing. I do respect and understand the fact that when you come into the sanctuary, you need to be dressed appropriately because you are not the star — Jesus is the star. That I agree with 100 percent."
Good is currently writing a book about hers and Franklin's decision to wait until marriage to have sex, which the "Anchorman 2" star says was driven by her faith.  
"It's very clear in the [Ten] Commandments that you shouldn't have sex before marriage. And to me, you can't change the perception of that by saying 'Oh, I'm going to marry this guy one day, so technically that's my husband-in-spirit, so we can have sex now,' " she shares. "To me, that's taking away from the Word."