Meagan Good Supports Both Black Lives Matter and Police With Scripture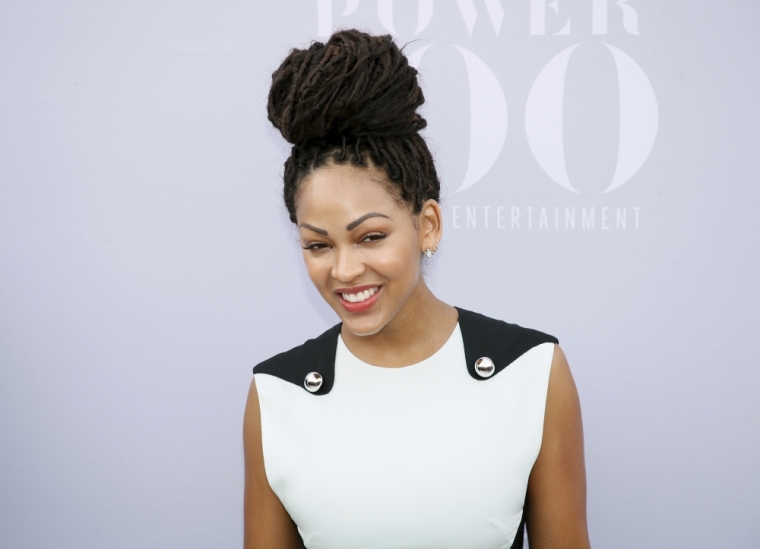 Meagan Good is sharing scriptures with countless people as a person protesting in the Black Lives Matter movement and daughter of a police officer who supports law enforcement.
"My Father was LAPD for over 20 yrs, acknowledging the lives of young black men & women being carelessly killed like garbage does not negate the fact that we are devastated by the loss of life of public servants – some whom in fact do actually serve and protect daily," Good wrote in an Instagram post. "The ones who risk their lives and the pain of their own families as well. Nor does it negate the fact that we don't want to see anybody of any gender or nationality lose their life senselessly either!"
In the month of July, racial tensions have heightened after the fatal shootings of black men Alton Sterling in Baton Rouge, Louisiana and Philando Castile in Falcon Heights, Minnesota at the hands of police officers that resulted in Black Lives Matter protests. What followed was the killing of eight police officers in Baton Rouge, Louisiana and Dallas, Texas at the hands of ex-military black men.
The Christian actress who took part in an Occupy City Hall protest last Sunday in downtown Los Angeles, California spoke out about the recent killing of police officers while protesting the killing of black people.
"It's just as horrifying that innocent cops – who had nothing to do with these particular instances – have lost their lives as well. Blaming every single cop in the world is the same as blaming every single black person in the world for the cops that were killed," she wrote. "All of it is disgusting. We care about EVERYONE."
Along with Good, her minister husband and movie executive DeVon Franklin also took part in the protest. Other Hollywood celebrities like actors Terrence Jenkins, Frances Fisher, Kimberly Elise, Omar Epps, Keisha Epps, Kendrick Sampson, Affion Crockett and fashion designer Tina Knowles-Lawson, the mother of Beyonce Knowles, took part in the gathering.
The Christian actress referenced James 2:17 when calling for people to come together.
"We can put a stop to more innocent lives being taken. We all bleed the same coIor," she wrote. "If we don't come together – this thing is going to get much worse. #Unity #Love James 2:17 'So too, faith by itself, if it is not complemented by action, is dead.'"
In a statement obtained by The Hollywood Reporter, Good spoke about her reason for physically protesting by saying, "my only desire is to do my part and to be used in any way possible to help bring about change that is not only desperately needed, but literally a life or death matter."