Meagan Good Talks 'The Wait' Abstinence Book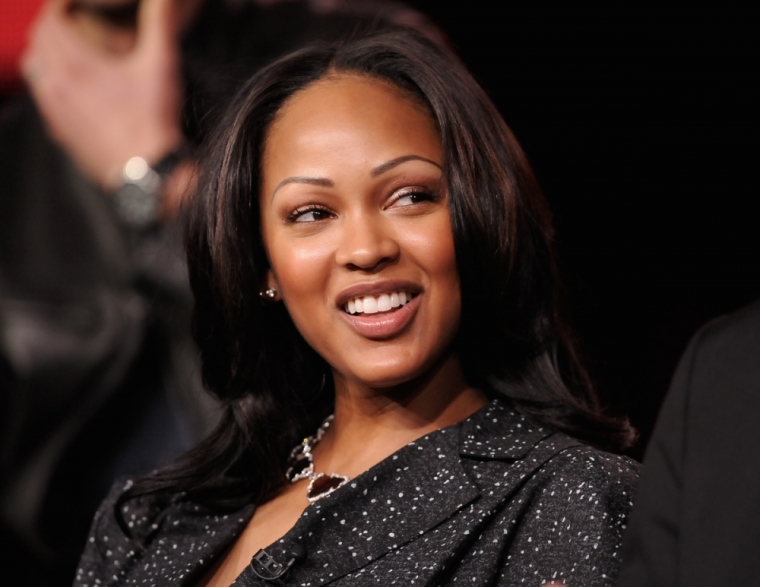 Meagan Good, the Think Like A Man Too actress, is opening up about her future book about abstinence that she is writing with her Hollywood Executive and preacher husband DeVon Franklin.
Good, 32, appeared on "Jimmy Kimmel Live" recently to promote her new movie. However, it was there that she was able to speak about the new book she is co-authoring.
"We're writing a book; it's called The Wait," she told talk show host Jimmy Kimmel. "I'd been in a couple relationships and I was like, 'You know, this isn't really working for me.' I wanted to do something different."
The Christian actress explained why she decided to really be serious about remaining abstinent.
"Spiritually, I believe its what I should have done, and so, I was like, 'You know, I'm going to try it this way,'" Good recalled to Kimmel.
Franklin and Good married in 2012 after a highly publicized romance. However, she admitted that celibacy was a part of both she and her husband's commitment to one another.
"It was very different and its been amazing," Good told Kimmel. "He had been celibate for almost 11 years because he's a minister. He didn't want to get up on the pulpit and do his thing and not be doing what he was saying."
Although some may believe it to be simple to write a book about waiting before marriage to engage in intercourse, Good insisted that is not the case.
"You'd be surprised. Obviously, we all know that it's tough, but there were tricks that we learned that actually helped," she said. "One of them was parting ways, when its time to part ways. If you feel like it's getting too hot and heavy, you just have to go [away]."
Last year, Franklin spoke up about the book and why it was of importance.
"It's that waiting period where we really get the most anxiety and the most frustration, so we're gonna be writing a book that will address that, and we believe we'll be very helpful," Franklin previously told Sister 2 Sister magazine. "It'll be called The Wait."