Meagan Good Uses Bible to Defend Clothing Choices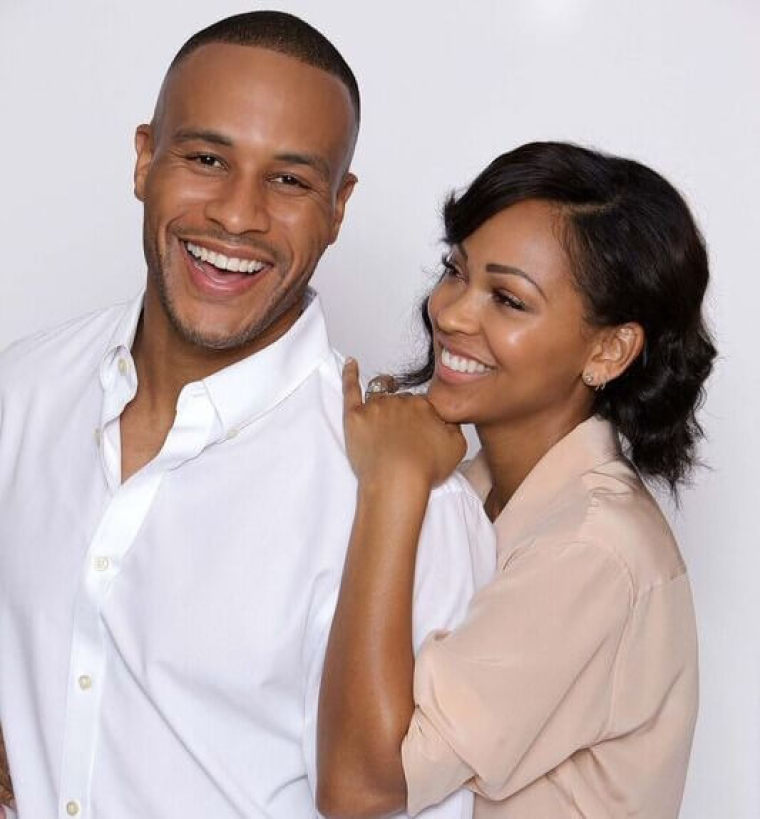 Meagan Good is using the Bible to respond to critics of her decision to wear revealing clothing.
The 34-year-old actress whose book The Wait: A Powerful Practice for Finding the Love of Your Life and the Life You Love is on the New York Times Bestselling list, spoke to Essence about the debate concerning her wardrobe choices that include plunging necklines and fitted dresses.
The wife of minister and Franklin Entertainment CEO DeVon Franklin, who co-authored The Wait with her, is now leaning on the word of God to defend her clothing choices. After pointing out that 1 Peter 3:3-5 advises women to focus on having a gentle and quiet spirit instead of their outward appearance, Good went on to speak about modesty from a Biblical perspective.
"When it talks about modesty in the Bible, it also refers to men, and a lot of it is referring to material things about what you do in terms of big earrings and pearls and things like that, not making another person feel bad because you might have more than they do, and they never address any of that stuff," she told Essence. "It's just interesting to me because it's like people tend to pick and choose which parts to address."
Last month, a video went viral of one woman questioning Good's clothing choices while the actress was promoting her book at One Church Los Angeles.
"This is not offensive, but I was at the grocery store and I looked at a newsstand and saw you, and you had your breasts showing. I wasn't going to come here .. but the Lord brought me here to see you," the woman told Good. "You are a beautiful young woman and your testimony is awesome. The Lord let me come and push past the judgement, because you have to make sure what you say and what you do match up, you understand?"
When the woman concluded her statement by asking Good if she should "cover up," Good's husband stepped in.
"Wait a minute no! That is not what we're here for," Franklin firmly told the woman. "She's not gonna cover up, she is gonna wear what she wants to wear in the name of Jesus, amen. Amen?"
The exchange left Good emotional, and she could be visibly seen wiping tears from her face. Now, Good is reflecting on what made her upset that moment.
"When my husband said that I'm going to 'wear what I want to wear in the name of Jesus,' he meant that it is between me and Jesus. While I don't believe she had ill intent, I can't believe God would tell someone to publicly humiliate another person," Good told Essence. "I believe if God told her to share something with me, He also would've given her the wisdom to do so and I don't think her approach reflected that. But, nevertheless I have nothing but love for her."
In the future, Good suggested a way for others to address their issues with her clothing choices.
"And for anyone who may disagree with me, I ask that they pray for me in love instead of slandering or attacking me," she told Essence. "I believe that is the true essence of who God has called us all to be — lovers. I believe He can handle the rest."
As a child star who was exposed to different lifestyles at a young age, Good went on to defend her less than traditional Christian perspective. According to the "Code Black" actress, she grew up participating in off-Broadway shows at the tender age of 10 with drag queens.
"I did not grow up with what some may consider to be a more traditional perspective and mindset," she revealed. "I believe God allowed me and many others to have a liberal upbringing for His purpose. I opt to continue growing in my relationship with God, allowing Him to make my path clear versus [conforming] and fitting into anyone's box of whom they think I should be."