Media Watchdogs Accuse Networks of Ignoring 'House of Horrors' Murder Trial
Gosnell and Wife Killed Latest-Term Babies on Sundays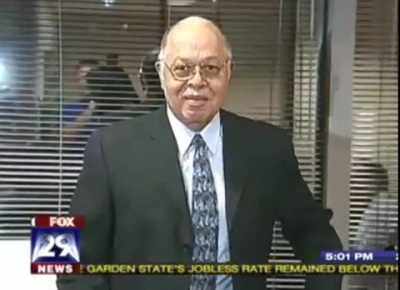 Conservative media watchdog groups are criticizing mainstream media networks and cable news channels for ignoring the murder trial of Kermit Gosnell, a late-term abortion provider who is accused of killing seven babies who were born alive and one patient who died from an overdose of Demerol that was administered by the clinic's unlicensed staff.
The trial resumed on Monday for Gosnell, 72, who faces seven counts of first-degree murder and one count of third-degree murder, following deaths at the Women's Medical Society abortion clinic he owned and operated for 40 years in the west Philadelphia, Pa., neighborhood where he grew up.
Sherry West, a former employee at Gosnell's clinic who pled guilty to third-degree murder and conspiracy, testified Monday that she witnessed a baby screaming, lying on a shelf, having been delivered during an abortion procedure. West, 53, described the baby as being between 18 and 24 inches long.
West told the jury that the baby made a screeching noise. "She said it was not fully-developed and 'it sounded like a little alien,'" according to WPVI-TV.
District Attorney R. Seth Williams laid out the case against Gosnell, his wife, Pearl, and eight other employees, including one 15-year-old, in a grand jury report last year, which reveals that Gosnell profited $10,000 to $15,000 a day at his late-term abortion clinic — not including the $200,000 he made from writing 2,300 illegal prescriptions for OxyContin and other addictive drugs.
The criminal case against Gosnell began on March 18 and is expected to continue for four to eight more weeks. If jurors convict Gosnell, he could face the death penalty for the murder of his patient, Karnamaya Monger, a 41-year-old refugee who died in 2009 from a Demerol overdose administered to her at the abortion clinic, and the seven babies that survived the abortions he performed, but were subsequently killed.
Gosnell is accused of violating Pennsylvania's law that prohibits late-term abortions after 24 weeks. The grand jury report reveals that Gosnell and his wife performed extremely late-term abortions on Sundays, so they could be by themselves, away from staff, and could then take the patients' files home to be destroyed.
Information from the grand jury's report reveals that the "…search team discovered fetal remains haphazardly stored throughout the clinic – in bags, milk jugs, orange juice cartons, and even in cat-food containers. Some fetal remains were in a refrigerator, others were frozen. Gosnell admitted to the District Attorney's Detective James Wood that at least 10 to 20 percent of the fetuses were probably older than 24 weeks in gestation – even though Pennsylvania law prohibits abortions after 24 weeks. In some instances, surgical incisions had been made at the base of the fetal skulls."
The report continues: "The investigators found a row of jars containing just the severed feet of fetuses. In the basement, they discovered medical waste piled high. The intact 19-week fetus delivered by Mrs. Mongar three months earlier was in a freezer. In all, the remains of 45 fetuses were recovered at the clinic that evening and turned over to the Philadelphia medical examiner, who confirmed that at least two of them, and probably three, had been viable."
Gosnell's "House of Horrors" was allowed to operate in unsafe and unsanitary conditions because the Pennsylvania Department of State and the Pennsylvania Department of Health failed to inspect the abortion clinic for more than 17 years, "even after the Department of Health had been informed of Mrs. Mongar's death months earlier," according to the report.
An analysis of media coverage by the Media Research Center, a conservative research organization based in Alexandria, Va., asserts that: "Since the Gosnell trial began three weeks ago, ABC, CBS, and NBC have given the story ZERO seconds of coverage on either their morning or evening news shows. They have not covered Gosnell once since his arrest in January 2011, and even then, only CBS did so."
When investigators from the Federal Bureau of Investigation and detectives from the Philadelphia District Attorney's Office executed search warrants at the Women's Medical Society on Feb. 18, 2010, they descried the condition of the clinic as "filthy," "deplorable," "disgusting" and "very unsanitary…"
Not only was the clinic littered with cat feces, bloodstained blankets and dirty medical equipment, but if a patient needed oxygen, the "same corroded suction tubing used for abortions was the only tubing available for oral airways if assistance for breathing was needed."
The grand jury report includes statements from Gosnell's employees that describe babies that were born alive and moving, breathing, crying and kicking, but were later killed by slicing their throats, beheading or cutting their spinal cords. Gosnell called this action "snipping" and "ensuring fetal demise."