Megachurch Founder Frank Summerfield Dies Months After Wife Suffered Grave Illness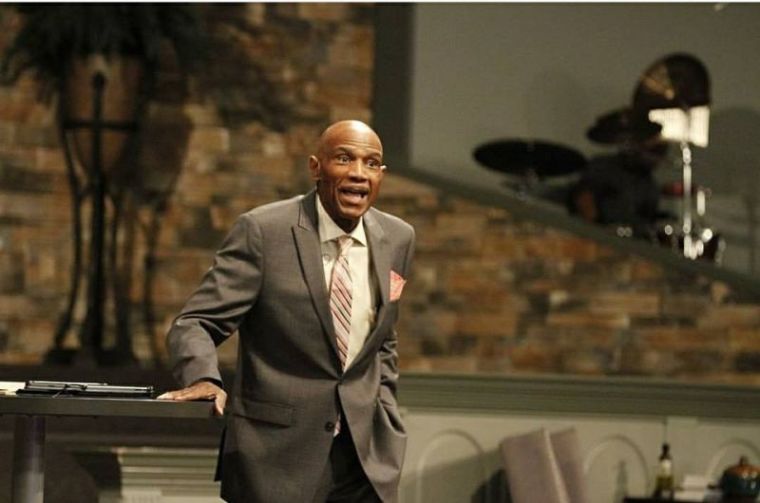 Bishop Frank Summerfield, founder of the Word of God Fellowship Church and Academy in Raleigh, North Carolina, has died. He was 67.
In a statement posted to the church's website, Word of God Fellowship said Summerfield died Sunday morning but did not provide any details on his cause of death.
"Bishop Summerfield transitioned from labor to reward on Sunday Morning, July 2, 2017," the church said.
His death comes just months after popular megachurch pastor, Bishop T.D. Jakes, appealed to his nearly 2 million followers on Instagram in late January to pray for Summerfield's wife of 40 years, JoeNell. She was "in desperate need of healing," Jakes said.
"First Lady Summerfield, wife of Bishop Frank Summerfield is in desperate need of healing. I just left her bedside in Raleigh agreeing with the family in prayer. Please join me in interceding for her! She really needs a touch from God. You don't need to call or go by...... just send urgent prayer! Thank you!" Jakes said at the time.
Word of God Fellowship Church is described as a "nondenominational, multi-racial, and multi-cultural" congregation that does not put limits on God.
Through his social media platforms, the church has asked for prayers for his grieving family.
"We are grieving the loss of a great leader and a father to many. At this time we ask that you keep the Summerfield family and the Word of God Fellowship Church family in your thoughts and prayers," a statement on Summerfield's Facebook page said Sunday.
Summerfield, his church explained, was also an administrator for the City of Raleigh Parks and Recreation for 14 years where he served as Superintendent of Recreation, supervising managers and supervisors. He also taught at Campbell University in 1973 as an assistant health professor and at Shaw University from 1988 to 1991 in the Department of Health, Recreation, and Physical Therapy.
He further coached tennis and basketball and taught financial empowerment.
Among some of the books he has written are: Money Management Matters in Marriage, Knowing Our Delegated Authority and God's Formula for Personal Success and Prosperity.
He has also appeared on the The Word Network and BET.
"This community has lost a pillar in the community and is greatly saddened by his death," his church said.
Since the announcement of his death, many people like D. A. Sherron, senior pastor of Global Fire Church, have praised him as a respected figure in the religious community.
"My heart is grieved to hear of the loss of Bishop Frank Summerfield. Praying for his wife, son and family. Another General has gone on!" Sherron wrote on Twitter.
Summerfield is survived by his four children and wife JoeNell and was hailed as "a devoted husband, father, bishop, friend, mentor, and a great community leader."