Megachurch Pastor Convicted of Sexually Abusing Teen Appeals Prison Sentence, Blames Victim for Seducing Him
A former Indiana megachurch pastor imprisoned for sexually abusing a former female student at his church's high school is attempting to overturn his prison sentence by accusing the victim of seducing him.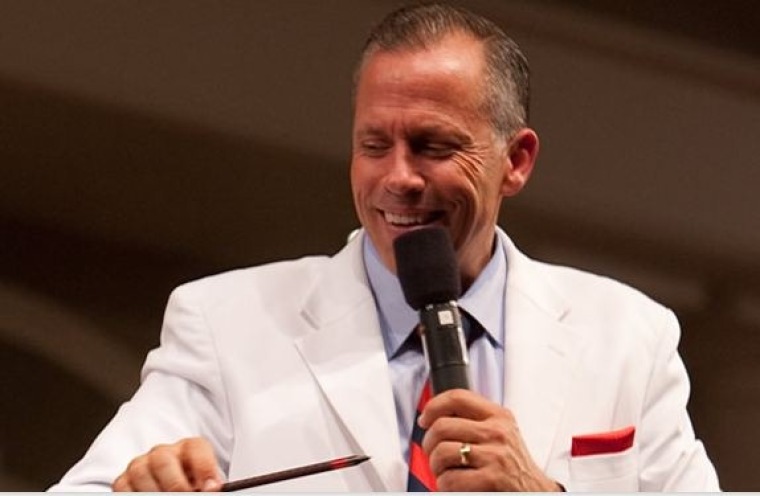 The former leader of a 15,000-person congregation, Jack A. Schaap, 56, who is married and has two children, has asked U.S. District Judge Rudy Lozano to overturn his 12-year sentence, "due to the aggressiveness of (the girl) that inhibited impulse control."
Schapp was sentenced in 2013 for sexually abusing the victim and taking her across state lines, and is not set to be released until 2023.
According to Charles Murray, Schaap's attorney, the defense wants to present new evidence casting the victim as an alcohol and marijuana user and one who met Schaap with "prior extensive sexual experience," reported NWI.com.
"No doubt exists that (Schaap) should have resisted (her) advances, but (Schaap) submits his actions did not serve to destroy (her) in the manner that often occurs when underage individuals are victimized," said Murray.
When details about the sex crimes first emerged, the Schaap's church, First Baptist Church in Hammond, Indiana, cooperated with the FBI in investigating the pastor, and learned that the former pastor had taken the teen girl across state lines for sex. Schaap was fired by FBC in 2012 after a staff member found photos of him and the girl kissing and called authorities.
In a letter to Lozano in 2013, the victim wrote that Schaap "told me to confide in him, to trust him, and he made me feel safe and comfortable around him as a man of God. [Schaap] preyed on that trust and my vulnerability."
Schaap was also revealed to have had sex with the girl in his office during a youth conference and at one point texted her "[this] is exactly what Christ desires for us. He wants us to marry + become eternal lovers!"
Ed Lapina, First Baptist's administrative pastor, told NWI.com that they did not support Schaap's latest move to leave prison early.
"We stand with the court on the judgment. We felt the court was very fair and just in its judgment," he said, adding that while the victim "was a troubled girl," she came to the church for assistance and that "should have been our goal."
"It should have been (Schaap's) goal. That didn't end up happening, and so he is taking responsibility for that now with his prison term," Lapina said.
According to NWI.com, Schaap's "memorandum is in sharp contrast with earlier comments that he was pleading guilty to spare his victim the trauma of a public trial and that he should be blamed for the crime, not others."
In 2012, Schaap blamed his church administrative responsibilities, such as laying off staff and raising money, as well being the recipient of treatment for the chronic and acute inflammation of his prostate, on his "aberrant" behavior with the girl.
"I was not aware of the law," Schaap said while pleading guilty in September, but added he knew that his actions were "sinful and wrong."