Megachurch Pastor James MacDonald: 'We Welcome All Without Judgment'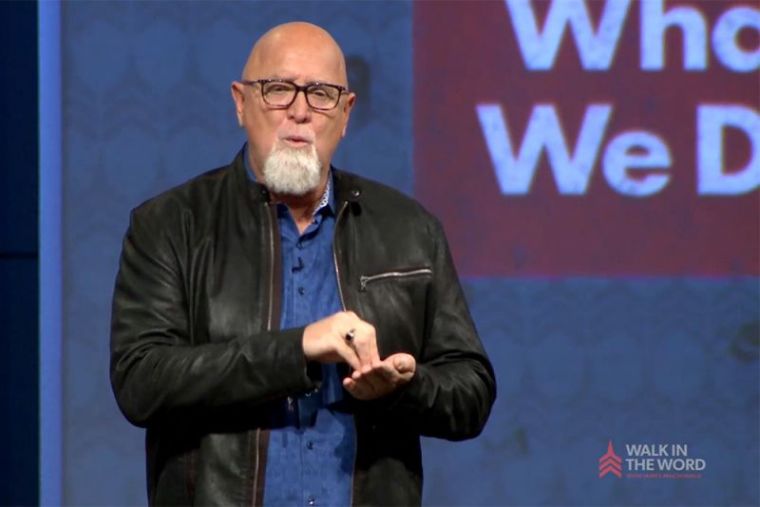 Pastor James MacDonald, the founding and senior pastor of Harvest Bible Chapel in the Chicago area, started a three-week series, "This is What We Do," and in his first sermon on Sunday he urged the congregation to welcome others in the church without judgment.
What's happening in the culture today is quite the opposite of what God wants, MacDonald told the members of his church, explaining that culture is man-centered and all about "me, me, me." The new series, he added, won't be like that, as he will talk about "us," as the church.
The pastor said the church is "a place that will welcome you without judgment."
"No matter where you've been or what you've done … you should feel welcomed in church," he underlined.
The word "welcome" means "receiving appreciatively the presence of another and communicating that to them," he said, adding that "judgment, on the other hand, means "negative assessment of another person based upon a superficial sense of superiority."
He quoted Luke 6:37, "Do not judge, and you will not be judged. Do not condemn, and you will not be condemned. Forgive, and you will be forgiven."
Jesus welcomes all who come to Him, MacDonald told the congregation, referring to Luke 7:36 which reads, "When one of the Pharisees invited Jesus to have dinner with him, he went to the Pharisee's house and reclined at the table."
Pharisees were the worst, as they were legalistic and had a false religiosity, and Jesus didn't like their system, the pastor said. But Jesus still loved them, and went to a Pharisee's house.
However, even the thought of going to church makes some people feel judged, the pastor said.
This is why MacDonald's church made a movie, "The Resurrection of Gavin Stone," which shows the need for a church to welcome everyone without judgment.
In an earlier interview, MacDonald told The Christian Post, "If we are not the most loving person that lost people know, that is a fail. I'm not saying that in judgment of anyone else — trust me, I'm looking in a mirror when I'm saying that. I want to grow in that and I want to encourage my brothers and sisters to grow in that too."
He added, "We should be so effective at loving one another, that's the fountain from which our impact on the world flows."