Megachurch Pastor Jentezen Franklin: Lucifer Had Same Worship Problem as Young Musicians Today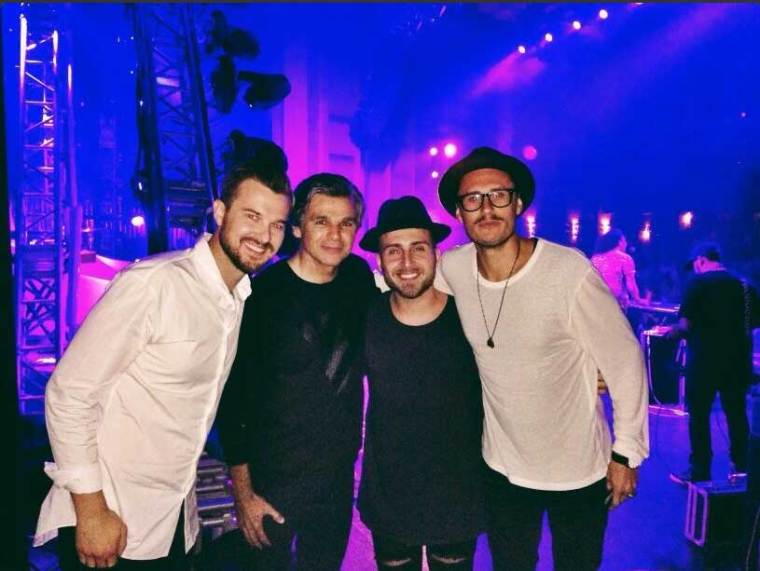 Lucifer and young musicians share a similar problem when it comes to worshipping God through music, said Jentezen Franklin at The Vous Conference in Miami this past weekend.
"Lucifer had the same problem that a lot of people in this generation, especially musicians have. The problem is he wanted music to become the main thing in heaven," said Franklin, who leads megachurch Free Chapel in Gainesville, Georgia, and Irvine, California. "Music, as great as it is, it's not the main thing if they (musicians) aren't pointing you to the one on the throne."
Franklin's message was the closing sermon for the three-day event on Saturday evening. The conference is hosted annually by Trinity Church pastor Rich Wilkerson Jr., who is famously known for officiating Kanye West's and Kim Kardashian's wedding.
Franklin delved into how Lucifer was cast from heaven after refusing to praise God, while noting that there are lessons to learn about worship from that story. While speaking about praise, Franklin also compared how people tend to become self-absorbed when they refuse to give God glory through worship.
He also emphasized how Christians are prone to "get down" and regress back to their old inequities when they no longer offer God praise.
"Have you noticed that people who cease to worship, begin to solicit worship for themselves? That's why superstars begin to self-destruct because they're taking something they're not supposed to take," said Franklin.
He added, "I don't always feel like shouting, praising and worshipping but I doubt He felt like carrying that cross and getting beaten."
Franklin also spoke on the importance of being in a church where worship experiences take place because he noted that when an individual does not worship, it encourages other to do the same.
"My heart's desire is that my children will not be raised in a dead church," said Franklin. "As long as I can sprint, there's going to be some shouting, some crazy, some dancing and some praying in the Holy Ghost."
While The Vous Conference is particularly known for attracting young adults, Franklin's message was catered to all Christians who struggle with understanding the importance of being a worshipper.
"We live in a church age where the enemy wants to impose and minimize our worship… I think before people come into church, we need to put (a sign) in our foyer, 'Pardon the noise, it's the sound of freedom,'" said Franklin.
However, he noted that a "catching fire" revival needs to take place among young adults but said the chances of it happening would increase if youth leaders and pastors "caught fire first."
As he reverted back to his message's main point, Franklin said the single most important lesson about Lucifer's fall was that when he refused to worship God while all the angels around him continued to do so in heaven, he began to self-exalt himself, much like Christians do at times.
"What you don't turn into praise, turns into pride … when you failed, He sent His son to die and bleed for you but when Lucifer failed, God didn't do anything because he wasn't worth it but you were," said Franklin.
He added, "A fish can't exist without water, a body can't exist without oxygen and a Christian will not exist alone without praise and worship in their life."
The Vous conference, short for Rendezvous, is part of Trinity Church's youth ministry known for incorporating music, teaching, discipleship and the arts as a catalyst to inspire young adults to live for Christ. Rendezvous is led by Wilkerson and his wife, DawnChere.