Megachurch Pastor Les Hughey Scandal: 3 More Women Make Sexual Abuse Accusations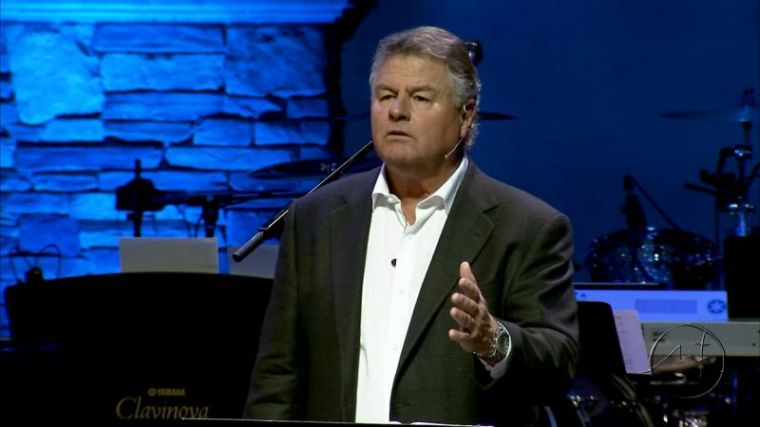 At least three more young women have come forward to make sexual abuse accusations against Les Hughey, the founder of Highlands Church in Scottsdale, Arizona, after he was placed on leave on Sunday.
The Modesto Bee, which on Saturday published a report sharing the stories of four women who say that Hughey took advantage of them sexually decades ago when they were teens, reported on Monday that now three more women are alleging abuse.
Juliet Buckner Pekaar said that much like the other women, Hughey groped her in the 1970s while he was a youth pastor in California.
"It was definitely sexual — almost naked, touching body parts," Pekaar shared. "Fondling? Yeah. He went right up to there."
Pekaar explained that she played keyboard in Hughey's Christian rock group, "Les Hughey and The Band," which she sought comfort in because her father had sexually abused her as a child.
"I was in dark depression, with anxiety attacks, so confused," she recalled. "I went to him for help. But I was going to a predator. That's how sick this was," she added, alleging that Hughey fondled her from age 16 to 19, often during the band's tours.
Carrie Fuller, the second victim, told the publication: "It's called foreplay." She claimed that she left Scottsdale Bible Church after the pastor rubbed her bare legs and touched her crotch while on a mission trip to Mexico.
Jennifer Lefforge, the third victim, said that she is "super angry" that churches continued to employ Hughey, despite his history of being a "sexual predator."
Kory Schuknecht, a member of the executive board at Scottsdale Bible Church, one of the numerous churches where Hughey served after he left First Baptist church in California, said that the church is looking into starting its own investigation.
"We're trying to figure out how to best proceed, to uncover the truth and see if we can help anybody, if they were affected here," Schuknecht told The Bee. "We're glad you brought this to light. It's a good thing. We want to pursue it and get to the truth, whatever it is."
Hughey was placed on leave by Highlands Church in Scottsdale on Sunday, after he admitted that he had inappropriate relationships in the past while married. In a statement, he insisted that they were of a consensual nature, however.
"Over 40 years ago, as a church intern in California, I sinned and harmed the most important relationships in my life. I was unfaithful to my God, my wife, and the ministry, and was rightly removed from that church. I engaged in consensual relations with fellow college-aged staff," Hughey said.
"With God's help, my wife's forgiveness, and discipline and counseling from church authority, I sincerely repented and we put our lives back in order. Unfortunately, it's impossible to undo what happened, so I instead accept and live with the consequences, even now so many years later.
"My family and the authority over me at my church are aware of this history. I thank God for his forgiveness and grace."
Doug Milligan, a Highlands Church official, later said that since the allegations go back 40 years ago, "it will take some time to get a clear picture" of what happened.
"We are concerned about the well-being of all people affected by these events," Milligan added.