Megachurch Sex Assault Like Bill Hybels, Andy Savage Making Forgiveness Hard: Christian Students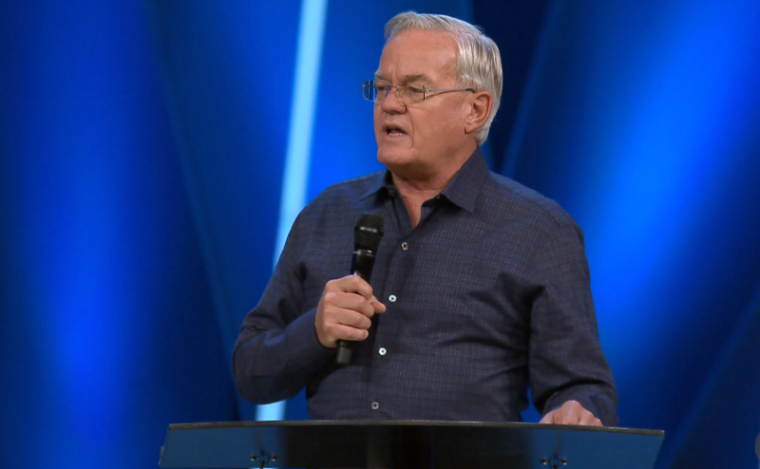 Christian students have admitted that sexual assault stories concerning megachurch leaders are making God's call for forgiveness challenging.
A small survey from the Christian Pepperdine University in California published on Wednesday found that as many as 71 percent of the 50 respondents said that there are exceptions to God's call "to forgive those who trespass against us."
Less than a quarter, or 22 percent, argued that there are no exceptions to the calling in the Lord's prayer.
The Pepperdine University Graphic said that part of that narrative concerns the #MeToo movement, including the numerous stories of sexual assault allegations concerning megachurch pastors.
One prominent case identified was Highpoint Church Teaching Pastor Andy Savage, who resigned from his position earlier this year following decades-old allegations that he sexually assaulted a 17-year-old girl, though he claimed the incident was consensual.
The other high-profile case revolved around Bill Hybels, founding pastor of Willow Creek Community Church, who also resigned earlier this year following allegations that he engaged in various types of sexually inappropriate behavior toward women for years.
Hybels, who has denied all allegations, resigned prematurely in April, and after months of controversy over the handling of the case, the entire elder board of Willow Creek also decided to step down in August.
Tanya Hart, history professor and director of the Women's Studies Program at Pepperdine, insisted that the Bible does not condone any form of sexual abuse, and is not misogynistic in any way.
"The problem isn't with God," Hart said. "The problem isn't with Jesus. The problem is with human beings. We need to look at ourselves."
Speaking of the Savage case, she added that repentance is important.
"If one person repents, who has been sexually assaulting his wife, girlfriend, somebody else, a man, whatever, I mean, I think that's a great thing," the Women's Studies Program director said. "I think God is going to be rejoicing. Why can't we rejoice with that person?"
Jules Woodson, the woman who accused Savage of sexually assaulting her when she was 17, said that her experience is only one part of the wider narrative confronting Christians about the reality of sexual abuse.
"It's not just about me," Woodson said. "It's about how many times this is happening all over the world, in every church, and everybody who has been victimized and everybody who has been treated wrongly."
"There is a systematic problem within the institution of the church that props people up in places of power and gives them immunity based on cheap grace and a call forgiveness. This has bred a culture ripe for abuse and cover-up. Repentance, accountability and justice should not be contrived," she added.
In Hybels' case, Willow Creek Association, which the megachurch pastor helped create, also condemned his alleged behavior, but said that hope for repentance remains.
"We condemn the behavior Bill Hybels has been accused of as reprehensible and contrary to the standards required of any leader. We are sorry that the mishandling of the allegations has caused more pain for the women who bravely came forward. Our heart aches for them," Stu Cameron, the chair of Willow Creek Association Australia, said in August.
"We fully support a truly independent and thorough investigation of all allegations, as announced. Our hope is that the findings of the investigation will lead to truth, repentance, justice, healing and reconciliation," he added.