Meghan Markle's Catholic School Teachers Open Up About Her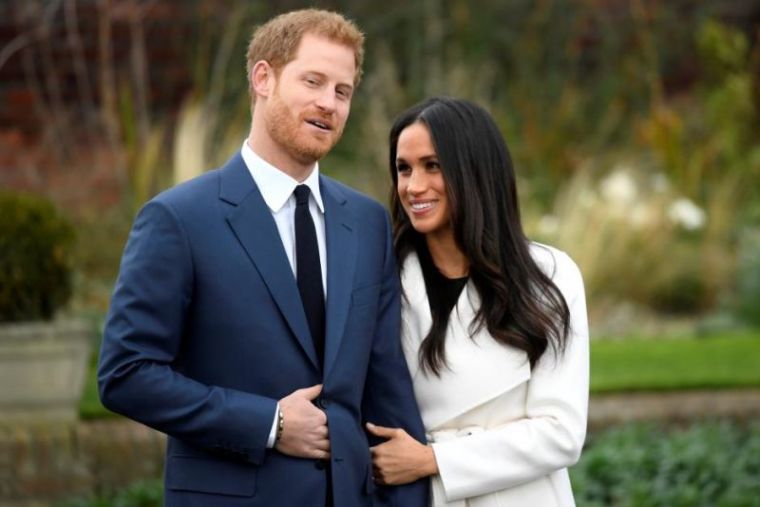 Meghan Markle seems to have left quite the impression on her former Catholic school teachers.
Ahead of her wedding to Prince Harry of Wales, 33, which is slated to take place at St. George's Chapel at Windsor Castle in England next May, the 36-year-old "Suits" actress will be baptized and confirmed in the Church of England, the church announced last month. Harry's grandmother, Queen Elizabeth, is the supreme governor of the Church of England.
Markle has roots in the Catholic church and attended the Immaculate Heart High School in Los Angeles, California. Her former Catholic school teachers still have not forgotten her tenacity for learning 20 years after she left.
Christine Knudsen was one of Markle's senior elective teachers and remembers her being strong and feisty. Long before the actress began her career on network television, she showed her love of the arts, Knudsen recalled. 
"She loved to sing. She loved to act, but she also had that depth, which kind of moved into all of her other subjects," Knudsen said when speaking to ABC's "20/20" last week. "And that was what came through in the end."
During her junior year, a theology teacher named Maria Pollia impacted Markle. It seems the feeling was mutual.
"She was a remarkable student even then. She was very enthusiastic about the material, but always took it a step further," Pollia told "20/20." "She always was able to go deeper and to really challenge herself, which is something that one looks for and hopes for with students, that they'll take what you give them and then take it for themselves, make something important for themselves."
Markle has not been vocal about her religious beliefs in her adult life. According to Metro UK, Markle's mother, Doria Ragland, is Protestant and her dad, Thomas Markle, is specifically Episcopalian.
In 2011, Markle married Jewish Hollywood producer Trevor Engelson before the pair divorced in 2013. While the CofE has historically opposed divorce, the church's leader, Justin Welby, said he was delighted that Markle would exchange vows with Prince Harry before God.
"I am so happy that Prince Harry and Ms. Markle have chosen to make their vows before God," Welby stated. "I wish them many years of love, happiness and fulfillment and ask that God blesses them throughout their married life together."