Men's Pastor Aces Matthew McConaughey Lincoln Commercials in Retreat Promos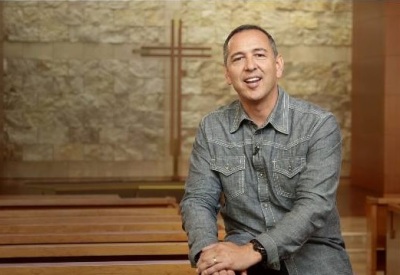 LAGUNA HILLS, Calif. — As a way to promote an upcoming men's retreat, Pastor Kenny Luck teamed with his church's creatives to knock out stellar video spoofs of a couple of the ethereal Matthew McConaughey Lincoln car commercials.
Complete with his impersonation of McConaughey as the introspective dreamer driving a Lincoln into the city night and also stalled on a two-lane highway in front of a bull, Luck performs both a voiceover in thoughts and speech in the actor's typical Southern drawl.
"Sometimes, you gotta go to the mountain, get through the valleys," Luck (in full McConaughey mode) says in the nighttime video produced by his Crossline Community Church team. "Not talkin' about reminiscing or chasing ghosts. You stop making excuses. Dive in. Go to the men's retreat. Can't lead a family without God's tools, God's Word, God's spirit … that's what we need. Get your questions answered. Who is God? Does He care? Does He hold the universe between His fingers?
"Some say, 'Can't go to the men's retreat.' Yes, you can. I went to the men's retreat long before they sold T-shirts. Not to be cool or to make a statement. I just like it."
Luck is the men's leadership pastor at Crossline Community Church in Laguna Hills, California. Prior to Crossline he built and led the men's ministry at Saddleback Church in Lake Forest, California. He is an ECPA Platinum Award-winning author who has authored and co-authored 20 books for men which include Risk, Dream, Fight and Soar, and his latest men's movement book Sleeping Giant.
As founder and president of Every Man Ministries, Luck personally reached millions of men and is spearheading the Sleeping Giant movement which is revolutionizing men's ministry in the local church, freeing men spiritually, and empowering family health worldwide.
This article was originally published at Togerther LA.