Michigan Bans Abortion Coverage in 'Obamacare'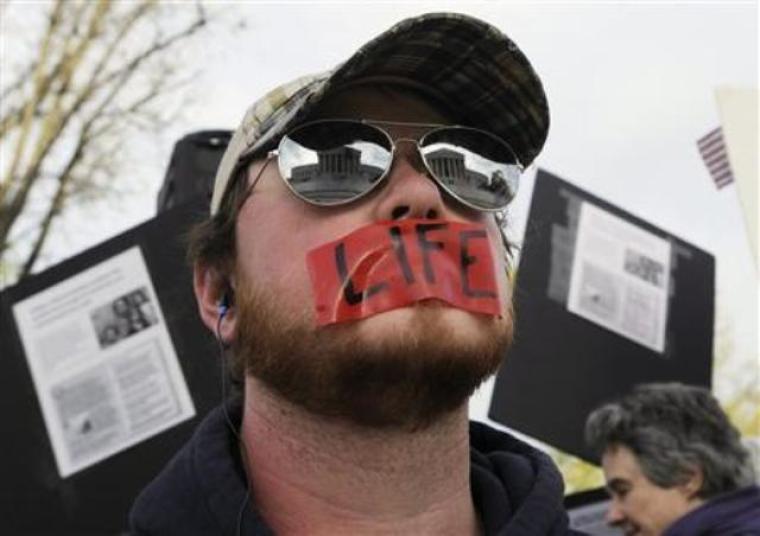 View Photos
Michigan's legislature passed a bill Wednesday banning the Affordable Healthcare Act's (ACA), or "Obamacare's," exchanges from covering abortions.
The ban comes a year after Michigan's Republican Gov. Rick Snyder vetoed a similar measure in 2012. Despite the veto, pro-life advocates collected more than 315,000 signatures, pushing the measure once again before legislators and will become law without Snyder's signature.
Under Michigan's constitution, voters can petition lawmakers to resurrect a bill the governor had vetoed and vote it into law without his signature.
Such voter initiatives become law 90 days after the current session ends, without the need for Snyder's signature, Reuters reports.
According to the Associated Press, health insurance only covered 739, or 3.3 of the 23,000 reported abortions in Michigan in 2012. The number of abortions was also the second fewest in the state since 1982.
Lawmakers' votes mostly fell along party lines. The House passed the bill by a vote of 62-47 and the Senate by 27-11 to make the "Abortion Insurance Opt-Out Act" proposal law.
"We are thankful for the hundreds of thousands of dedicated volunteers and pro-life citizens who made this law possible," Right to Life of Michigan President Barbara Listing said in a statement. "We applaud the Michigan legislators who stood firm in their resolve and voted to ensure no person is forced to fund the deliberate taking of an innocent human life in the name of health care."
Democratic Senate Minority Leader Gretchen Whitmer of East Lansing expressed her outrage at the bill, which does not make exemptions for rape or incest, revealing that she had been raped 20 years ago.
"Thank God it didn't result in a pregnancy, because I can't imagine going through what I went through and then having to consider what to do about an unwanted pregnancy from an attacker," she said, as quoted by the Associated Press. "If this were law then, and I had become pregnant, I would not be able to have coverage because of this. How extreme, how extreme does this measure need to be?"
The new law "prohibits insurance companies from offering abortion coverage as part of both public and private health plans, except when a woman's life is at risk," reported the AP. Those hoping to have an abortion covered must purchase riders or supplemental policies.
Under the ACA, regardless of whether they run their own exchanges, states have the option of banning abortion coverage. Federal law prohibits taxpayers from footing the bill on abortions, however, taxpayers' dollars are used to pay for overhead costs at facilities that provide abortions, such as Planned Parenthood, the nation's largest abortion provider.
Currently, 21 states do not allow the exchanges to cover abortions, in most instances. Michigan is the ninth state to restrict private plans from covering the procedure, but it is also among seven other states -- Idaho, Kansas, Kentucky, Missouri, Nebraska, North Dakota and Oklahoma -- that allow patients to purchase riders.