'Mickey Mouse Won't Change Your Life': Orlando's Holy Land Experience Invites Thousands for Free Day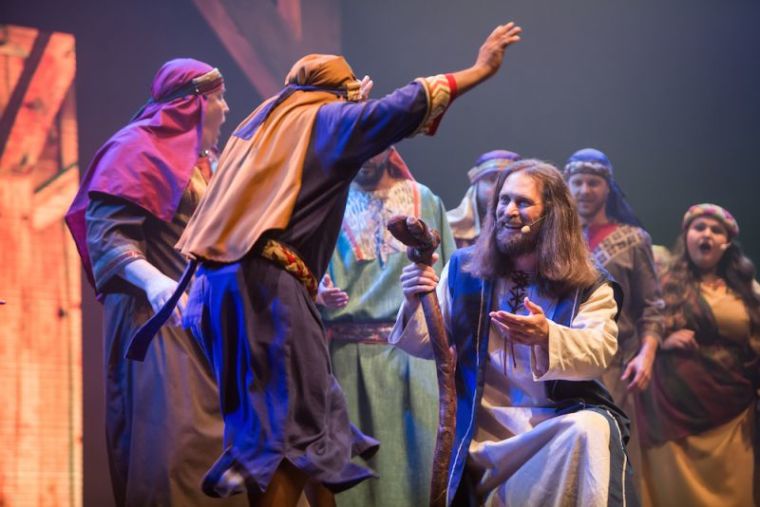 ORLANDO — The Holy Land Experience in Orlando, Florida, is gearing up to host a "free day," where they aim to draw tourists from all over the country to witness living reenactments of the Bible at their interactive Christian theme park.
As described on their site The Holy Land Experience (HLE) is a "living, biblical museum and park" that brings the words of Scripture and the message of Jesus Christ to life. Upon arrival, visitors are instantly transported from the tropical sites of Orlando to a makeshift replica of ancient Jerusalem.
"There are a lot of people who will never step foot in a church. We are hoping that we can give them a place that they can come to. Even though they might not step in a church, they might come to a theme park and watch some more theatrical elements of what we have to offer and by doing so, we can spread the gospel in that way," HLE marketing representative Daniel Terry said to The Christian Post.
Terry described the park as a "safe place" for Christians and non-Christians alike.
"I don't think you can really beat the price that we have. If you go to Disney or Universal you're going to be paying for parking — we have free parking! On top of that, in our kids area we have a nine-hole miniature golf course and we have rock walls that you can climb and all that's free," he noted.
"Free Day" will be taking place on Jan. 25 from 10 a.m. to 6 p.m. Terry says opening their doors to the masses at no cost is way to reach the community with a message of hope. The park can hold up to 2,000 people and they are expecting a great turnout.
Whether folks attend for free on the 25th or visit on another day, regular admission prices still beat the prices of any other theme park in town. At $50 for adults and $35 for kids and teens, visitors can partake in every activity the HLE has to offer. It's very different from Disneyworld and Universal Studios whose prices are over $100 for limited access to the parks' entertainment.
HLE provides top notch broadway style performances, a tour of the scriptorium which journeys through the thousands of manuscripts and scrolls dating back to the first Bible ever written. They feature the largest indoor replica in the world of a Jerusalem Model from A.D. 66. There is an interactive kids section where you can play in the belly of whale or break down walls like Samson plus many more activities. There is something for everyone.
"Our goal is to try and keep it as affordable as possible and I think that we do that," Terry maintained. "I also think that people come here because we're not trying to compete with Disney or Universal; we offer something completely unique, and that's a relationship with God and Christ."
While walking through the park, the staff (completely dressed in Biblical attire) are noticeably very welcoming and helpful. According to Terry, everyone that works in the park and for the park are professed Christians.
"We're all at different walks when it comes to our faith but everyone that has come here has professed Christ as their Savior and we think it's important. We think that it's important that when people walk in, you never know if they're having a bad day for whatever reason but while a smile can help brighten someone's day, our hope is that it's not just a smile but it's why they're smiling and that God's love shine through that smile," he commented.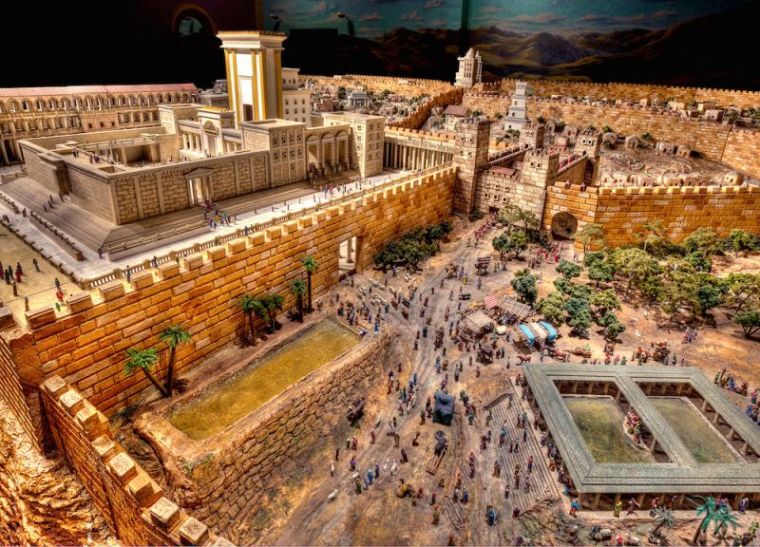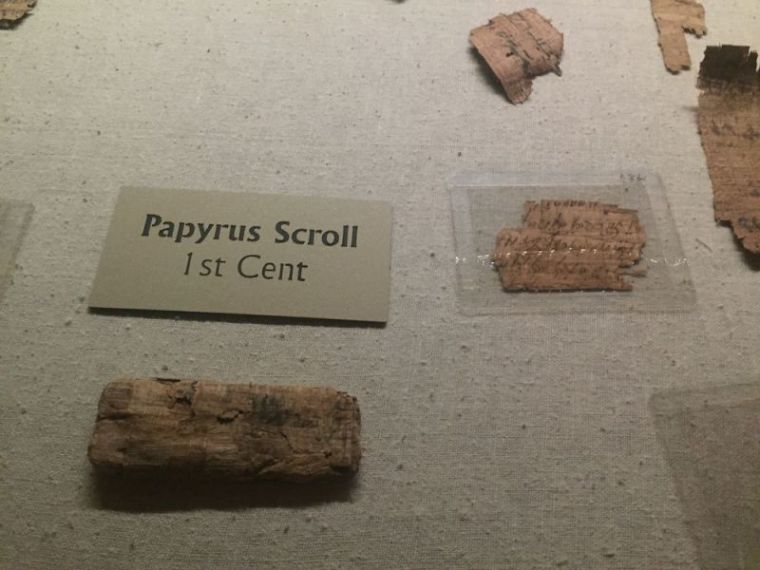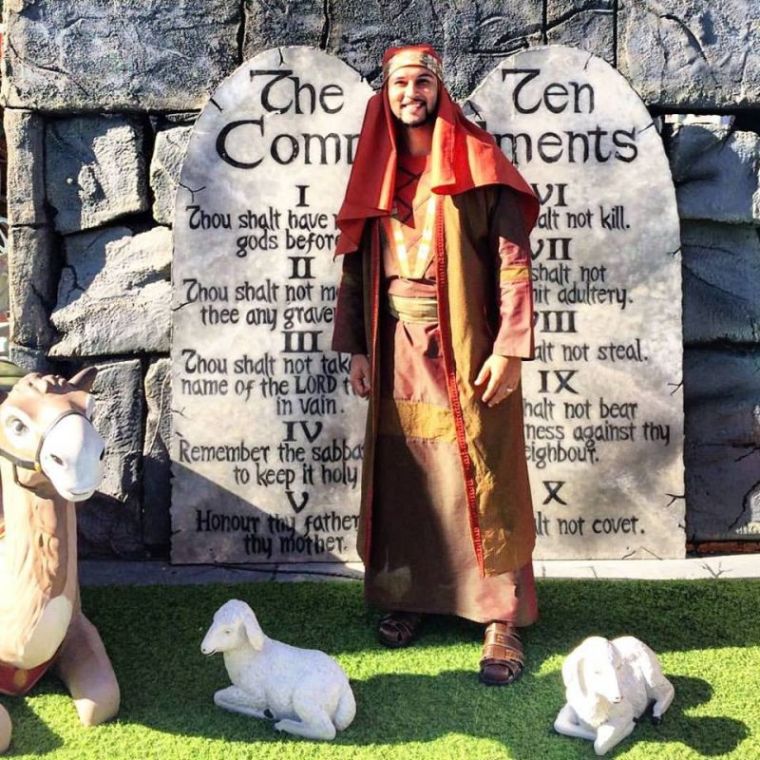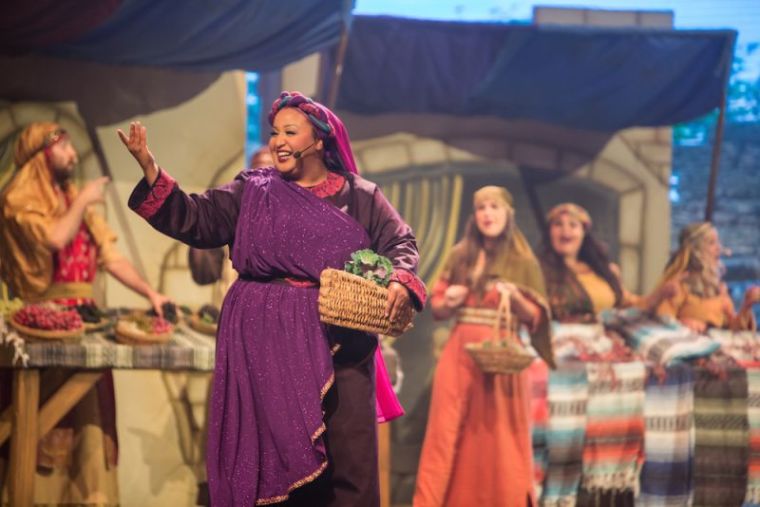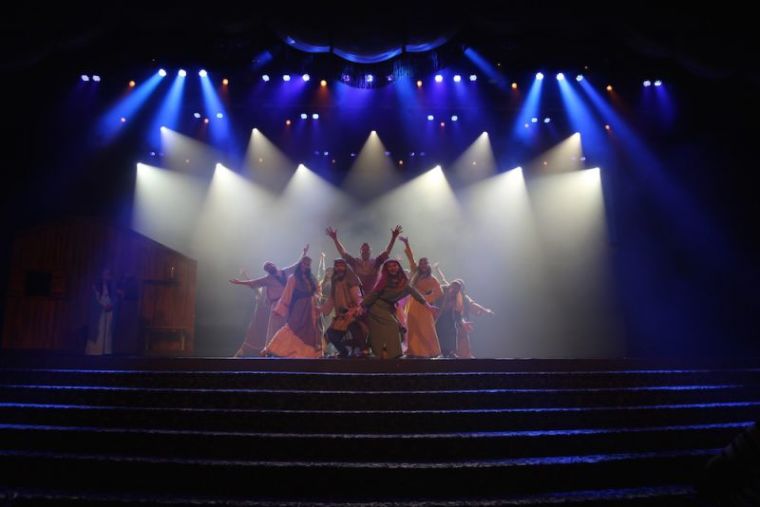 View Photos
Guest services Asst. Supervisor Anthony Graziano said he and his team do not treat visitors as one time guests whom they are paid to serve, but instead they are family.
"The thing about being a believer is when you come down to it, we believe that we all have the same father which makes us all family. That's the biggest difference between any of the other places you go. In our park, our guests are family, they're not guests," Graziano assured.
When asked about the unbelievers who visit the religious amusement park, the hopeful supervisor said they aim to get more "non-Christians" to the park in hopes of sharing the love of Christ with others.
"The more people that we get in that are not believers, that's a good thing! You can't see some of the stuff that we have here and it not at least make you question. Or maybe you'll experience something where God speaks to you and you feel the Holy Spirit and hopefully your life will be changed," Graziano stated.
"That's the other thing we do different than other parks; you're not going to get your life changed by Mickey."
Graziano claimed that the staff of HLE hardly ever have to deal with conflict when it comes to their guest experience. Perhaps on occasion they've had questions pertaining to theology or the park's glamorous past, but never anything major that deters from the overall message of love and hope.