'Mickey Mouse Won't Change Your Life': Orlando's Holy Land Experience Invites Thousands for Free Day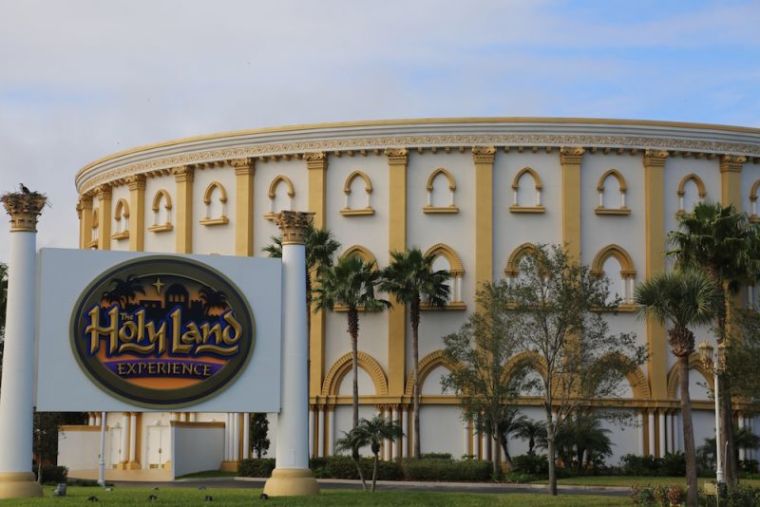 Since the death of the property's CEO, Jan Crouch, co-founder of the Trinity Broadcasting Network (TBN), the HLE has undergone a major overhaul. Terry revealed that from a marketing standpoint they have switched gears from the more glamorous look to a more authentic appeal of what it was like in biblical times.
"With our late president Jan Crouch, when she passed away there was a lot of things that kind of needed to be answered," Terry revealed. "We miss her very much but the big thing was her vision for the park — to try and give people what we thought Heaven would be like.
Decorated with a lot of white and gold to symbolize the streets paved with gold and many mirrors, meant to reflect light, Terry said Crouch's vision was to encourage visitors to be the mirrors of the world and reflect Christ's light to other people. However, now that she is gone, her son, Matt Crouch, now in charge, is making some changes.
"Lately we have kind of gone back to some of their old roots. The second generation of TBN has come in, Matt Crouch, and he really wants it to represent what it was like when Jesus actually walked the earth," Terry noted.
Although there is still white and gold and mirrors, people will see many more neutral colors and earth tones. Many of the gardens throughout the grounds have been turned into functioning spaces like a marketplace, where you can see shows throughout the day or just sit and enjoy the scenery.
"TBN was a big part of our organization but I would say that right now we are more centered around a more corporately agreeable Jesus," Graziano added. "Obviously we've changed but we've changed to really broaden our audience."
"Free Day" will introduce a new production from the story in the Bible about the prodigal son, meant to appeal to both believers and nonbelievers. Stay tuned in the coming days for our interview with production director Nick Kroger who shares the heartbeat behind the compelling entertainment showcased at HLE.
For more information on "Free Day" or the Holy Land Experience, visit their Facebook page.