Mike Huckabee Demands 'Sexual Sins of Perverts' in Congress be Exposed, Furious at $17M Settlements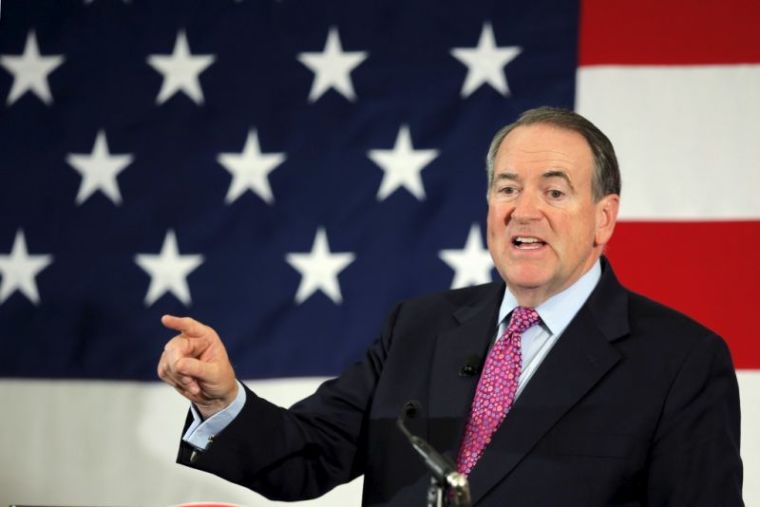 Former Arkansas Gov. Mike Huckabee has said that he is furious, "fed up and fired up" over reports that close to $17 million of taxpayer money has been used to settle sexual misconduct allegations and other cases in Congress.
"Over $17 million of YOUR money has been paid as hush money to victims of people in Congress who created a secret slush fund for their sexual sins. Let that sink in a minute," Huckabee wrote on his website on Monday.
"We have to assume that many of those who preyed upon staff members or others are still strutting around the Capitol. But it's not enough that they have gotten away with sexual harassment and perhaps assault," he added.
"It's that they used YOUR money — not theirs — to pay the victims settlements so they would stay quiet and go away. It's not the victims who need to shut up and go away!"
In November it was reported that more than $17 million has been paid out by Congress in settlements concerning sexual harassment, discrimination and other cases over a 20 year period between 1997 to 2017.
CNN and other sources pointed out that several female lawmakers have made new allegations of sexual harassment against unnamed members who are still in office, but there is a lack of data when it comes to details behind the complaints.
So far, reports have uncovered taxpayer dollars used to settle sexual harassment allegations against two current House members — Michigan Democrat John Conyers and Texas Republican Blake Farenthold. Former member Rep. Eric Massa, D-N.Y., has also been named. 
Both House Speaker Paul Ryan and Minority Leader Nancy Pelosi have denied knowing about the details of harassment settlements, and have said that a committee is conducting a review of workplace harassment and discrimination.
Huckabee slammed "disgraceful officials" who have "trampled over their victims and then stole money from the federal treasury" to pay for the settlements.
"The crimes of these perverts should NOT be kept secret," he declared.
"The VICTIMS should be protected, but the perps who violated these women should be paraded in front of the nation and be forced to pay for their own misbehavior."
Huckabee praised Democratic Congresswoman Jackie Speier of California, along with Republican Congresswoman Marsha Blackburn of Tennessee, for speaking out and pushing forward efforts to shed light on what American taxpayer money is being used for.
"Whoever has used our money to pay for the silence of sexual victims should pay it back and if still in office, have the grace to resign. Republican or Democrat — doesn't matter. This isn't about left or right; this about right and wrong. It may be something that actually achieves bi-partisan support," the former Arkansas Gov. said.
"I'm disappointed by the misdeeds of Hollywood celebrities, news anchors, or sports figures, but I'm outraged that any member of Congress would think it okay to cover their personal sins by paying the public's cash to their victims that they stole from widows' Social Security checks, from the salaries of our soldiers, or from the surgery needed by an impoverished child. If this upsets you, then good. It needs to," he concluded.
"I'm furious. Washington wastes enough of my money without having ME paying for their inability to keep their hands to themselves."
Conservative groups, such as the American Family Association, have also been joining the diverse voices calling for a release of the names of the accused behind sexual harassment settlements in Congress.
In a petition started late last month to Ryan and Senate Majority leader Mitch McConnell, AFA pointed out that the Congressional Accountability Act of 1995 has allowed Congress members to conceal sexual harassment and related settlements from the American public.
"As an act of government responsibility, accountability, and transparency, release the names of Congressional members and other employees who remediated and settled sexual harassment claims under the Office of Compliance, along with the amount of claims paid from the U.S. Treasury," the petition urges.