Millennials, Gen Z More Likely to Use Smartphones to Talk Than in Person: Study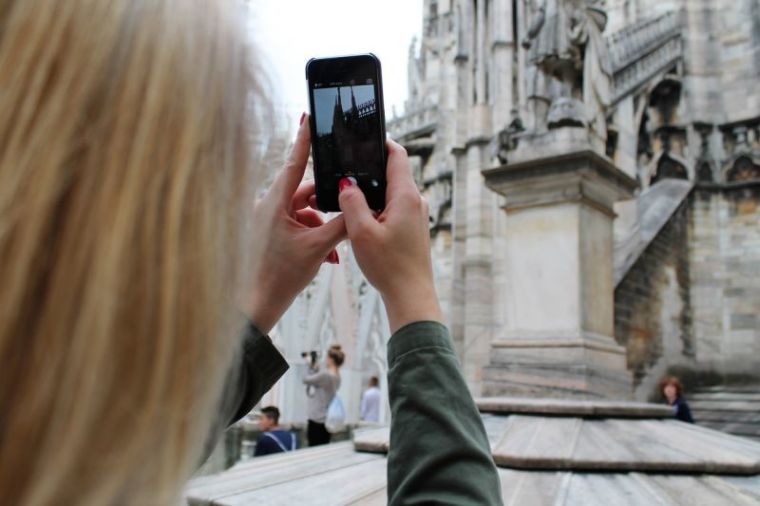 Nearly two-thirds of millennial and Gen Z adults are more likely to communicate with someone via digital means than in person, according to a newly released study.
LivePerson Inc. announced on Tuesday the findings of a survey they conducted in September, which found that 65 percent of adults aged 18–34 communicated more with people digitally than in person.
"Gen Z and millennials communicate with others more digitally than in person (65 percent). This percentage is even higher in English-speaking countries, with the U.S. (73.7 percent) and U.K. (74.4 percent) relying more heavily on digital channels for communication," noted LivePerson in a press release.
"Digging deeper, this preference for digital communications is specifically targeted at messaging. When asked if they could only keep either the phone app or messaging/SMS app on their smartphone, a majority of respondents (69.4 percent) would choose the messaging app. This percentage is also higher for those in the U.S. (73.4 percent) and U.K. (73 percent)."
The sample space for the study drew from interviews that LivePerson conducted of 4,000 18–34-year-olds across the U.S., U.K., Germany, Australia, Japan, and France, from Sept. 1–11.
The phone is the new wallet: 61.8% of global consumers ages 18–34 would choose to leave their wallet at home instead of their phone.
Digital is the new IRL ("in real life"): Globally, a majority of Gen Z and millennials (65%) communicate with each other more often digitally than in person.
The phone is now truly an extension of the self: 70.1% of Gen Z and millennials across the globe sleep with their phone within arm's reach. And 65.5% bring their phone into the bathroom with them.
The future is 100% digital: A majority of Gen Z and millennials around the world (69.5%) can imagine a future where 100% of purchases are done digitally/online.
They also surveyed approximately 1,000 adults aged 35 and older "as a benchmark" to compare their findings among millennials and Gen Z respondents.
Rurik Bradbury, global head of communications and research at LivePerson, said in a statement Tuesday that the study showed digital devices are becoming increasingly integral to people's everyday lives.
"We wanted to look more closely at the younger consumer audience, across different countries, and in more depth than the well-known trope that young people love their smartphones," stated Bradbury.
"What we see in the research data is the phone truly becoming an extension of the self, and the platforms and apps within it — digital life — occupying more than their offline interactions."
LivePerson's recent study echoes findings from research they conducted last year, in which they found that millennials were more likely than older adults to have used phone apps and social media during a 24-hour period.
"Thirty-eight percent of millennials had used the phone app in the prior 24 hours, more than the older group," noted the 2016 study.
"Twenty-six percent of millennials said that they used Twitter in the 24 hours prior to the survey, compared with just 14 percent of those ages 35–64."
This trend is a source of concern for many, with one researcher writing a piece for Psychology Today published in July arguing that there is a link between this increased use and mental illness.
"Addiction to internet technologies is rampant in their generation — and there are all kinds of adverse unintended consequences that are likely to have long-term societal and personal effects on a massive scale," noted the author.
"It is time that we take systematic measures to address issues associated with internet technology use in our youth. We need to do this for our kids — and we need to do this for our shared future."