Millennials Suffering Their Own Style of Mid-Life Crisis? 6 Biblical Lessons to Provide Comfort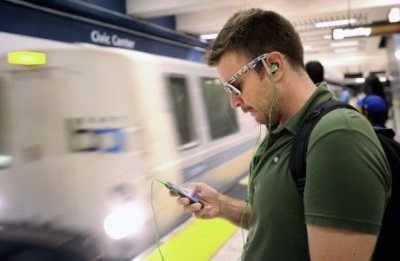 Young adults in their late teens and twenties face challenges familiar to adults, but new to them: idealistic and ready to change the world, they find themselves stuck in an unfulfilling job, long-term singleness, or a general set of circumstances where they cannot achieve their full potential. However, the Bible has answers for the existential angst they may feel in their "quarter-life crisis."
"If they think they have to have an 'X' amount of money by the age of 25 and they don't achieve that, then they can have a huge sense of letdown," Biblical counselor June Hunt, founder, CEO, and CSO of Hope For The Heart ministries, told The Christian Post in a recent interview. But success isn't an exact amount of money, the perfect spouse, popularity in the arts, or the ability to achieve things, she argued. Instead, "success is becoming the person God created you to be."
Below are six biblical lessons geared to provide comfort and direction for those struggling with a quarter-life crisis - defined as "feelings of confusion, anxiety, and self-doubt experienced by some people in their twenties, especially after completing their education," according to the dictionary WordSpy.
Lesson 1: Failure Doesn't Mean God's Abandoned You
"There's nowhere in the Bible that says you will get what you want or that life will go the way you hope," Dan Kimball, a pastor at Vintage Faith Church in Santa Cruz, California, told CP.
Many Christians who were raised in the church interpret verses like Jeremiah 29:11 – "For I know the plans I have for you, declares the LORD, plans for welfare and not for evil, to give you a future and a hope" – as promises that God will give you everything you want. But "if you look at Paul the Apostle and the disciples," Kimball pointed out, "most of them were martyred for their faith." They suffered greatly, were imprisoned, and forced to travel to places they did not want to go.
Lesson 2: God promises refreshment to those who follow him.
"With all the brokenness young people experience through divorce, broken hearts, and rejection, this verse in particular is so assuring," Ron Luce, founder and president of Teen Mania Ministries, told CP. He quoted Matthew 11:28-30, "Come to me, all who labor and are heavy laden, and I will give you rest. Take my yoke upon you, and learn from me, for I am gentle and lowly in heart, and you will find rest for your souls. For my yoke is easy, and my burden is light."
June Hunt emphasized Proverbs 3:5-6, "trust in the LORD with all your heart, and lean not on your own understanding; in all your ways acknowledge Him, and He shall direct your paths." She paraphrased the Apostle Paul, who testified to finding contentment in all things, as he followed Christ.
Lesson 3: God gives you your talents.
Hunt also acknowledged that our efforts often fail, but our competence is in God. "We don't have the false sense of security in ourselves," she argued, pointing to 2 Corinthians 3:5. "Not that we are sufficient in ourselves to claim anything as coming from us, but our sufficiency is from God."
The Holy Spirit sustains Christians to do the work God has for them to do, Hunt explained. "Our confidence needs to be in him where we are yielding our will to his will."
Lesson 4: You can make a difference.
Ron Luce wants to encourage struggling young people. He quoted Luke 10:3, "Go your way; behold, I am sending you out as lambs in the midst of wolves." God will use you, right now, Luce explained. "Young people can make a difference even though you are young 'lambs,'" he wrote.
Indeed, the youth minister went even further: "God wants to use you now somewhere in the world to make a huge difference!"
Lesson 5: There is no condemnation for Christians
"When this age group blows it or begins to get in a pattern of sin in an area of their life, they have to understand that God loves them as a loving Father and never would abandon them or not love them anymore," Kimball explained. He warned against taking advantage of God's grace – not repenting when you sin but sinning again because God forgives you.
Young people need to understand "God's unconditional love – who is with them in good times and bad times and when they sin and when they don't." He quoted Romans 8:1, "There is therefore now no condemnation for those who are in Christ Jesus."
Lesson 6: It's OK to ask questions and have doubts.
When young people doubt, wondering what the scripture really says, "we should be commending them for question asking," Kimball said. He referred to Acts 17:11, noting that Paul praised the Bereans because they didn't just listen to the apostle, but then searched the scriptures on their own.
Kimball encouraged young people to ask questions about faith and science, sexuality, and other hot-button church-related issues. "Truth stands the test so questioning is a good and healthy thing."