Missouri Executes Man Missing 20 Percent of Brain; Lawyer Argues World is Not Safer Because of Execution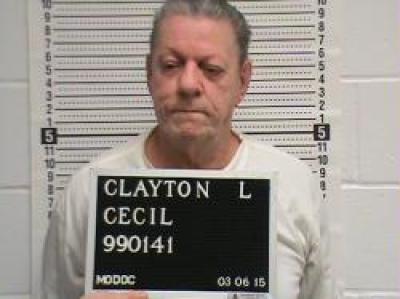 Missouri executed a man lawyers argued was incompetent due to an accident that left him with 20 percent of his brain removed.
Cecil Clayton, 74, was put to death at 9:13 p.m. after his attorney attempted to spare his life by filing last-minute appeals to the U.S. Supreme Court. However, the court and Gov. Jay Nixon denied Clayton clemency and he was given a lethal injection.
Clayton's case became nationally known because of the fact that he had significant brain damage after an accident at a sawmill which led to 20 percent of his frontal lobe being removed. His lawyers argued that Clayton was left without impulse control and the ability to do simple tasks.
"The world will not be a safer place because Mr. Clayton has been executed," attorney Elizabeth Unger Carlyle said in a statement.
In 1996, Clayton shot Barry County sheriff's deputy Christopher Castetter in the forehead after he responded to a complaint about a domestic dispute between Clayton and his girlfriend. This came more than 20 years after the accident left him with brain damage. He was sentenced to death even though a 2004 test revealed his IQ to be 71, right on the line of whether he was mentally competent to be put to death.
"The problem is that in this country we say that we only execute the worst of the worst," Carlyle told the Riverfront Times on Tuesday. "You can see there's a big hole in his right frontal lobe—that's what controls impulse control and reasoning. He's just not tracking what's really happening, what's going on. He's not able to respond well to it or even be able to understand what's happening to him in any rational way. And that's just not the person that we ought to be executing."
His lawyers noted that Clayton believed there was a plot against him and that God would rescue him from the death sentence, tour the nation as a preacher and sing "with the best pianist in Missouri."
According to the Department of Corrections, Clayton had a simple meal before being taken to the execution chamber. His last words were: "They brought me up here to execute me."