Missouri Lawmakers Pass 3-Day Waiting Period on Abortion; Unknown If Gov. Will Sign Into Law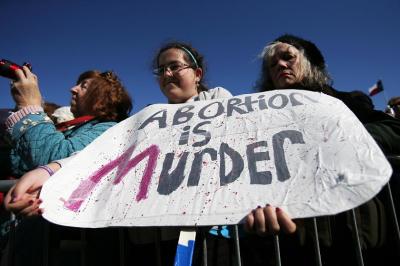 Democratic Gov. of Missouri Jay Nixon said Thursday that he has not decided whether he's going to sign a bill that would require a 72-hour waiting period before an abortion could be induced in his state.
Lawmakers passed House Bill 1307 by a vote of 111-39 late Wednesday to extend the current 24-hour waiting period to 72 hours.
Democratic Rep. Linda Black added an amendment to the bill that also requires women to watch a video that informs them about all of the alternatives to abortion that are available, such as help from crisis pregnancy centers and maternity homes.
The bill, however, does allow for exceptions to the 72-hour waiting period in cases of medical emergencies.
In a Thursday statement, Nixon said the bill will "get the same comprehensive review," as all other legislation that reaches his desk.
The governor can decide to veto the bill, sign it into law, or allow the bill to become law without his signature. Nixon opted to allow a bill requiring doctors to be present for drug-induced abortions to become law without his signature last July, according to Reuters.
Nixon, however, noted his concerns about HB 1307 because it doesn't make exceptions in cases of rape or incest.
"[T]his extreme proposal would separate Missouri from all but one other state in the nation," Nixon added. "I have profound concerns about its impact on women and especially the victims of these heinous crimes."
Missouri has one abortion clinic, Reproductive Health Services of Planned Parenthood St. Louis, and state records show that 9,000 abortions were performed at that clinic in 2012, according to Fox News.
If the bill becomes law, Missouri would join Utah and South Dakota as the only other states that requires a 72-hour waiting period before an abortion can be induced.
Similarly, an Alabama law that requires a 48-hour waiting period following the initial abortion clinic visit went into effect this week.
A clause in the Missouri bill, however, states that if a court finds the 72-hour waiting period unconstitutional, the law would revert back to the 24-hour waiting period, which is already the law, The Associated Press reports.