MLK's Niece Alveda King Signs With Fox News After Meeting With Chairman Roger Ailes
Announcement of King Partnering With Fox Comes on Weekend of 50th Anniversary of 'Bloody Sunday' March in Selma
Alveda King has been hired as a contributor to the Fox News Channel after a recent meeting with CEO and chairman of the company Roger Ailes.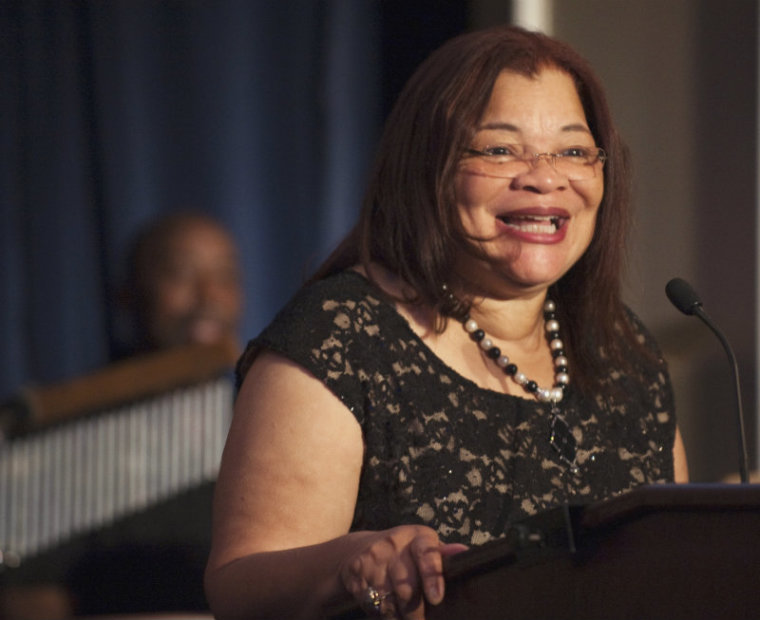 "Alveda has brilliantly carried the legacy of the King family to the next generation and has been a source of inspiration for many Americans. Her passion and mission for social change will be a valuable contribution to our network," Ailes said of the news, according to a press release shared with The Christian Post.
King had shared a photo on Twitter late last week of her meeting with Ailes at Fox News' office.
The release sent out on Friday noted that King would "provide social and cultural commentary across FNC's daytime and primetime programming."
King, an ordained minister, serves as director of African-American outreach for the New York-based Priests for Life anti-abortion organization. In addition, King is a senior fellow with the Howard Center for Family and also a member of the National Black Pro-Life Coalition, the Coalition of African-American Pastors and the Judeo-Christian Coalition for Constitutional Restoration, according to the press release.
Fox News Channel, which calls itself "the most trusted television news source in the country," is home to commentators such as Neil Cavuto, Greta Van Susteren, Bill O'Reilly, and Sean Hannity.
News of King's joining the network as a contributor comes as the nation prepares to observe the 50th anniversary of the civil rights march in Selma, Alabama, known as "Bloody Sunday."
The event is dubbed as such due to the violence that met the hundreds of protesters marching from Selma to Montgomery over the Edmund Pettus Bridge on Sunday, March 7, 1965. The attack on civilians by law enforcement was televised and proved pivotal to the eventual passage of the Voting Rights Act, which granted black Americans the right to vote.
King, carrying on the legacy of her father, the Rev. D.A. King and uncle Martin Luther King Jr., will observe the 50th anniversary of "Bloody Sunday" this weekend in Selma. President Barack Obama and first lady Michelle Obama will also be in Selma, as the president is scheduled to make remarks at the Edmund Pettus Bridge.