More Encouragement to Position Yourself for Success in 2015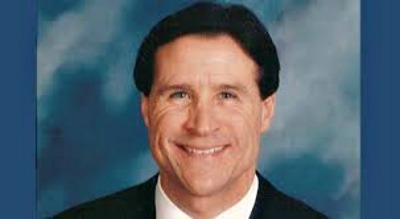 Reflecting on this past year, you may experience discouragement over plans that never came to pass or dreams that never materialized. Looking ahead to the new year, you may find it difficult to muster up motivation to persevere for the breakthroughs for which you've waited so long. Wouldn't it be easier to just settle for second-best?
Here's the deal: God intends you to fly and not flounder as you enter 2015. Reread the classic story of the prairie chicken and make a quality decision this will not describe you. This year is going to be different; in fact, believe that it is going to be an outstandingly fruitful year for the glory of God!
Fly Eagle Fly
A man found an eagle's egg and put it into the nest of a prairie chicken. The eaglet hatched with the brood of chicks and grew up with them. All his life the eagle, thinking he was a prairie chicken, did whatever the other chickens did. He scratched in the dirt for seeds and insects to eat. He clucked and cackled. And he flew in a brief thrashing of wings and flurry of feathers no more than a few feet off the ground.
After all, that's how prairie chickens were supposed to fly.
Years passed. The eagle grew very old. One day he saw a magnificent bird far above him in the cloudless sky. Hanging with graceful majesty on the powerful wind currents, it soared with scarcely a beat of its strong golden wings. "What a beautiful bird!" said the eagle to his neighbor. "What is it?"
"That's an eagle...the chief of the birds," the neighbor clucked. "But don't give it a second thought. You could never be like him."
So the eagle never gave it another thought. And it died thinking it was a prairie chicken.
 (Last Days Magazine, 1989, pp. 23-24.)
Even though you've experienced setbacks, health problems, adversity, betrayals, financial reversals or unexpected trauma in the past year, now is the time to rise up and embrace what God tells us in Jeremiah 29:11. "I know the plans that I have for you. Plans to prosper you and not harm you. Plans to give you a future and a hope." These words are etched on a plaque that is ever before me in our kitchen.
Will you shake off any negative thoughts or pessimistic projections that have settled in your mind and choose to persist in faith and in the grace of God to "lay hold of that for which Christ laid hold of me" (Phil. 3:13)?
You counter, "But I failed so many times and made so many stupid mistakes this past year."
So what? Take time to rewind, reflect and then reset! Purpose not to act impulsively but rather get more counsel before acting. Count the cost as Jesus taught. Learn from your mistakes. Ted Williams was baseball's greatest hitter and even he failed six out of every 10 times he went to the plate!
To inspire us all to persevere and not quit, let's review some additional examples of those who have gone before us, persisting and eventually attaining success.
Remember, you already have everything you need to get everything God wants you to have if you will do these two things: Faithfully steward what He's given you; and, work hard and don't quit when inevitable obstacles come.
The brilliant inventor, Thomas Edison, said it well: "Opportunity is missed by most people because it is dressed in overalls and looks like work." "The one who is slack in his work is brother to one who destroys" (Prv.18:9).
Let's be encouraged by these who've gone before us.
Imagine surviving a plane crash, a shark-surrounded raft in the ocean, torture and imprisonment for over two years in a prison camp and post-traumatic stress disorder. Finally surrendering your life to Christ at a Billy Graham crusade you find the strength to persevere for six decades, encouraging others not to quit.
Louis Zamperini's dramatic life story continues to inspire millions through the film Unbroken, now in theaters. Prior to his death he wrote another book beautifully titled, Don't Give Up. Don't Give In. Great advice, huh?
Years ago a black man in the South faced incredible obstacles plus racial prejudice that would've destroyed most people. Because his life was surrendered to Christ and he claimed as his life verse Philippians 4:13, "I can do all things through Christ who strengthens me," he learned from his many mistakes and the resistance he faced to change the world by perseverance and hard work.
This inventor eventually invented 300 uses for the peanut, 118 uses for the sweet potato and 75 uses for the pecan. His work revolutionized the South, transforming it from dependence on cotton farming, which was robbing the soil of nutrients, to peanut farming, which actually replenished the soil!
Next time you or your children enjoy a delicious peanut butter sandwich, remember the inventor who persevered – a godly Christian, Mr. George Washington Carver.
As a youngster, a woman suffered from an eye infection and the doctor mistakenly prescribed medicine that caused her to lose her sight completely! But instead of giving up, she trusted God for her future and believed He would help her bring her many gifts to fruition. She persevered, eventually composing songs and hymns that became popular throughout the entire world and remain in use to this day. The next time you sing "To God be the Glory" or "Blessed Assurance", remember this remarkable woman of God, Fanny Crosby.
A 17-year-old girl sustained a devastating injury that left her paralyzed from the neck down. But having placed her life in the hands of a limitless God, this young woman refused to resign herself to a life of self-pity, complaining and unfruitfulness.
She persevered through her struggles and in the years since the tragic incident has authored 48 books! She is an artist, singer, radio personality, advocate for the disabled and has received dozens of awards including "Churchwoman of the Year." She has seven degrees and I still remember vividly the lunch I shared with her over 30 years ago, before she got married!
Joni Erickson Tada recently came through a battle with cancer and remains an inspiration to all of us to press on and not throw in the towel amidst life's adversities.
Consider sports, some of the all–time bests also hold the worst marks as well! They succeeded because they persevered amidst failure.
Recently, Kobe Bryant became the third all-time best scorer in NBA history but he also has the record for the most missed shots.
Kareem Abdul Jabbar is in the number one spot with most points but he also has the most personal fouls.
Ricky Henderson is the greatest base stealer in major league history but he also has the record for most times thrown out.
Cy Young is synonymous with pitching excellence having the most wins with 511 yet he also holds the record for the most losses.
One more: Brett Favre is considered one of the NFL's best quarterbacks yet guess who has the record for most interceptions?
To succeed in 2015, decide now to not let failure make you fearful of trying again. "The righteous man falls seven times but rises again" (Prv. 24:16).
As we prepare to journey into this New Year, will you purpose to persevere knowing the road to success will be filled with inevitable speed bumps along the way? You "can do all things through Christ who strengthens you" (Phil. 4:19).
Happy New Year!
Larry Tomczak is a best-selling author and cultural commentator with over 40 years of trusted ministry experience. His passion is to bring perspective, analysis and insight from a biblical worldview. He loves people and loves awakening them to today's cultural realities and the responses needed for the bride of Christ—His church—to become influential in all spheres of life once again.