Morgan Freeman Claims Judaism, Christianity and Islam Got Their Beliefs From an Ancient Religion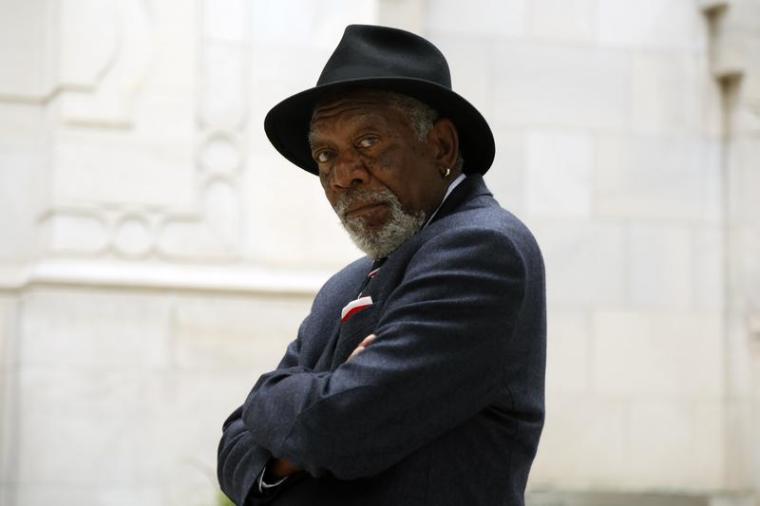 As the second season of National Geographic's "The Story of God with Morgan Freeman," approaches, the Academy Award-winning actor is making the bold claim that the three most prominent religions in the world took their tenets from the ancient religion Zoroastrianism.
Zoroastrianism, which is featured in season one of "The Story of God," is believed to be among of the world's oldest remaining religions.
In an interview with The Christian Post, Freeman clarified which principles and beliefs he thinks Judaism, Christianity and Islam got from Zoroastrianism, and shared how the religion has impact his life. 
Recalling the principles he's acquired along his faith journey, the 79 year old initially said that what he's gained the most is "knowledge." But, as Freeman thought more about it, he revealed the one thing that has impacted him the most.
"I'll give you this, Zoroastrianism. It's one of the ancient religions and apparently the big three (religions) took their tenets from that," he asserted.
"The three tenets of Zoroastrianism [are] good thoughts, good words, and good deeds,  which I think the preponderance of us strive for. So we are almost all believers of Zoroastrianism. I've learned that about myself," Freeman said.
Zoroastrians believe that there is one universal, transcendent, supreme god, Ahura Mazda or the "Wise Lord." According to the encyclopedia britannica, Zoroastrianism is the ancient "pre-Islamic religion of Iran that survives there" in isolated areas and is more dominant in India.
The series premiere of "The Story of God" will air on Jan. 16 and kicks off with an episode titled, "The Chosen One."
 Freeman told CP he doesn't often think about being chosen.
"I haven't addressed that notion in my own mind, the notion of being chosen. Though the case for whatever it is that you do, you're doing it because you're chosen. You say, 'Well that's what I choose, but maybe it chose me,'" Freeman suggested.
The first three episodes of the second season will explore different themes, "The Chosen One?" "Proof of God" and "Heaven and Hell."
Following the pattern of season one, Freeman will meet with faith leaders, scientists and archaeologists to help him understand the aforementioned topics.
Season one of "The Story of God with Morgan Freeman," is now available on DVD.
For more information on the second series, visit National Geographic.