Mormons Cut All Ties With Boy Scouts of America as Part of Global Initiative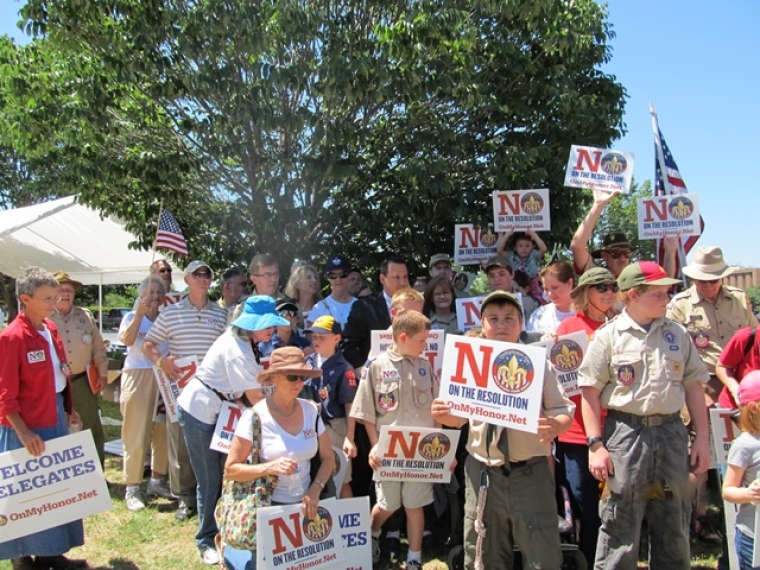 Citing a shift toward a more globally-focused youth leadership and development program, The Church of Jesus Christ of Latter-day Saints announced Tuesday night that it will cut all ties with the Boy Scouts of America at the end of 2019, bringing to an end a 105-year relationship between the two organizations.
The announcement comes just six days after the BSA said they will drop the word "boy" from the name of their older youth program to help make sure "all youth are welcome," including girls.
"In this century of shared experience, the Church has grown from a U.S.-centered institution to a worldwide organization, with a majority of its membership living outside the United States. That trend is accelerating. The Church has increasingly felt the need to create and implement a uniform youth leadership and development program that serves its members globally. In so doing, it will be necessary for the Church to discontinue its role as a chartered partner with BSA," the LDS Church said in a joint statement with the BSA.
"We have jointly determined that, effective on December 31, 2019, the Church will conclude its relationship as a chartered organization with all Scouting programs around the world."
Over the next 19 months, the church promised to remain a fully engaged partner in Scouting for boys and young men ages 8­-13 and urged all youth, families, and leaders to continue their active participation and financial support.
"While the Church will no longer be a chartered partner of BSA or sponsor Scouting units after December 31, 2019, it continues to support the goals and values reflected in the Scout Oath and Scout Law and expresses its profound desire for Scouting's continuing and growing success in the years ahead," the statement ended.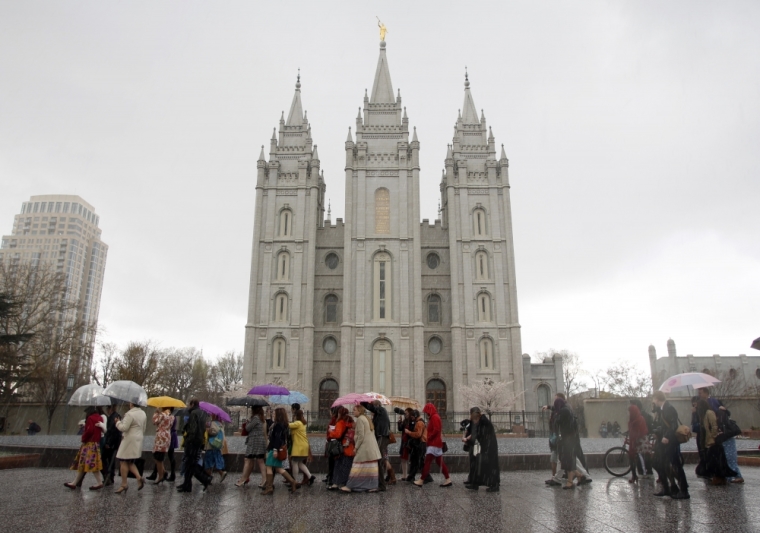 The LDS church first publicly noted they were reconsidering their relationship with the Scouting program three years ago, when the BSA voted to allow openly gay Scout leaders.
A poll conducted by Dan Jones & Associates, on behalf of utahpolicy.com, showed at the time that 63 percent of self-described "very active" Mormons wanted the LDS Church to cut ties with the BSA over the decision.
At the beginning of 2018, the Mormons ended scouting programs for about 180,000 older teenage boys 14-18 and replaced them with church-sponsored activities.
The LDS Church said that Scouting's Varsity and Venturing programs did not serve LDS young men of those ages well, according to Deseret News, and the change would allow youths and leaders to implement simplified programs that balanced "spiritual, social, physical and intellectual development goals for young men."
That decision cut the number of Mormon boys in scouting from nearly half a million to 280,000 at the beginning of this year. The church reportedly paid the same annual lump sum it paid to the BSA in 2017 to dull the impact of such a major loss of revenue, Deseret News reported.
In a statement to members about the church's new initiative for youth, Mormon leaders said it's something they have been working on for years.
"The children and youth of The Church of Jesus Christ of Latter-day Saints worldwide are precious to us. They represent our future, and ministering to their needs is a significant focus for the Church," the LDS Church said.
"For years, Church leaders have been preparing a new initiative to teach and provide leadership and development opportunities to all children and youth, to support families, and to strengthen youth everywhere as they develop faith in our Lord and Savior, Jesus Christ. This new approach is intended to help all girls and boys, young women and young men discover their eternal identity, build character and resilience, develop life skills, and fulfill their divine roles as daughters and sons of God."
Last October, the BSA announced that girls would be allowed to join their organization, a move that drew criticism from many groups.