Mosque leader plotted rape of pastor's relatives after wife converts to Christianity: report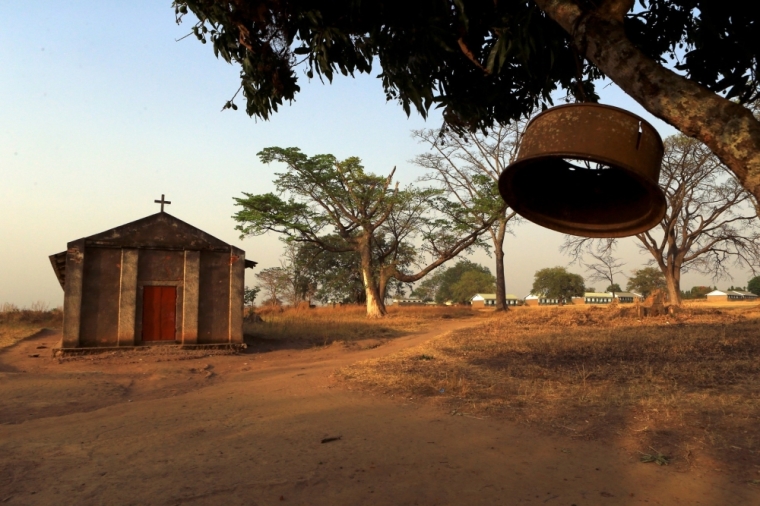 The leader of a mosque in western Uganda allegedly sent men to rape three female relatives of a church pastor last month as a warning after the imam's wife converted from Islam to Christianity, according to a report.
Sources told Morning Star News that three relatives of Rev. Nelson Walina, the pastor of All Saints Cathedral, were raped in Mussa village of Kasese district on Feb. 16. The incident came two days after imam Caled Bwambale Hussein was enraged after learning that his wife, Mariam Mbambu, converted to Christianity. 
The ages of the three girls allegedly victimized by rape are 19, 17 and 16. 
Church members told the United States-based nonprofit persecution news outlet that they learned of the imam's orders from a Muslim who was sent to the church's worship services on Feb. 21 and Feb. 28 allegedly to help plan an attack on the church.
"The church leaders surrounded the stranger, known as Ali Masereka, who feared the possibility of mob justice by the members of the church," a church member was quoted as saying.
"He pleaded for mercy and revealed that he had been sent on a mission by an imam of Kasese masjid [mosque] to inflict suffering on the Christians for the conversion of his wife to Christianity together with his five children."
Masereka also confessed that the imam had sent the men to rape the pastor's relatives and was also planning an attack on the church. The mosque leader had also paid about $815 to 13 teenaged Muslims to attack the church, the man alleged. 
Masereka was reportedly arrested on Feb. 29.
Pastor Walina told Morning Star News that he received a text message last Wednesday from the imam. According to the pastor, the imam's text message warned that he only had two weeks to "send back my wife and children to me."
"If not, we are going to teach you a lesson that will make you regret for the rest of your life," the message allegedly stated. "Your church also stands at a high risk."
The imam's wife, Mbambu, said she ran from home because her husband intended to kill her after learning of her conversion on Feb. 14.
"When my husband interrogated me about being a Christian, I refused to answer him," she told Morning Star News' East Africa Correspondent. "Soon, a Christian neighbor told me that my husband was out to kill me; hence I should escape with my children. That particular day in the evening hours, I escaped with my five children. I am thankful that the church received us."
The pastor says the church will not reveal the whereabouts of Mbambu. 
"We need prayers. I have reported the threats to the police who recently arrested Masereka," he said. "One thing that is clear to us as a church is that we are not going to reveal the whereabouts of our hiding sister because we know that they are out to kill her and the children."
While most people in Uganda are Christian, some eastern and central regions have higher concentrations of Muslims. 
The Pew-Templeton Global Religious Futures Project shows that about 11.5% of Uganda's population is Muslim. Muslims in Uganda are primarily Sunni. The murder of and attacks on converts are not uncommon in the region.
According to World Watch Monitor, a homegrown Islamist rebel movement taking place in the neighboring Democratic Republic of Congo has emboldened Ugandan radicals to persecute Christians. 
Voice of the Martyrs notes that Uganda's history has made it vulnerable to the influence of Islam as "Arab countries also continue to invest significant resources into furthering Muslim interests in the country."
In Uganda, persecution is mainly seen in the form of local Islamists persecuting Christians, mostly in areas where "radicals have been steadily encroaching."
"Radical Islam's influence has grown steadily, and many Christians within the majority-Muslim border regions are facing severe persecution, especially those who convert from Islam," a Voice of the Martyrs factsheet explains.
"Despite the risks, evangelical churches in Uganda have responded by reaching out to their neighbors; many churches are training leaders how to share the gospel with Muslims and care for those who are persecuted after they become Christians."

Last December, a mob of Muslim extremists in Uganda reportedly killed 41-year-old former imam Yusuf Kintu a week after he converted to Christianity.