Most Americans want Roe upheld but over half favor 15-week abortion ban, polls suggest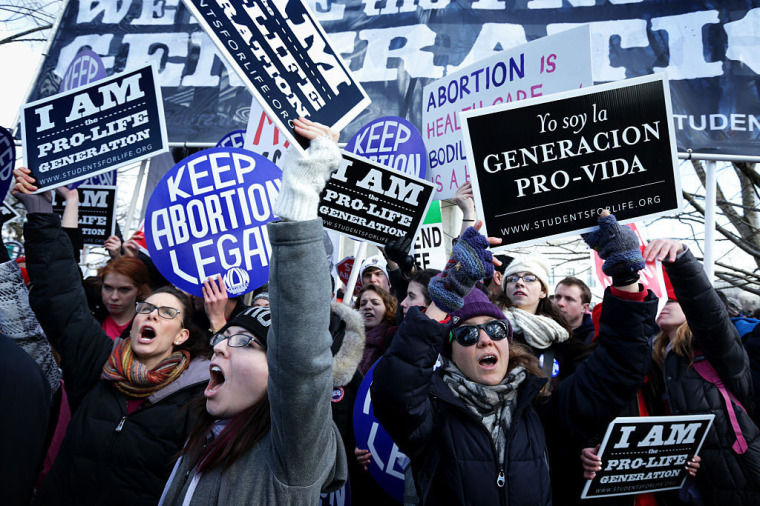 A recent ABC News/Washington Post poll suggests that most Americans do not want the U.S. Supreme Court to overturn Roe v. Wade, but a recent Fox News poll shows that about half of registered voters favor banning abortions past six weeks gestation. 
The national survey from ABC News/Washington Post, released Tuesday, polled a random sample of 1,004 adults by phone from April 24 to April 28. The poll, which had a margin of error of +/- 3.5 percentage points, asked Americans for their thoughts about the 1973 Supreme Court decision that legalized abortion nationwide. 
The poll report maintains that support for upholding Roe is 6 percentage points lower than in an ABC/Post poll conducted last November but contends that views on whether abortion should remain legal have been mostly stable in polling over the past 27 years.
In the most recent ABC/Post poll, 54% said the Supreme Court should uphold Roe and 28% wanted it overturned. Fifty-eight percent of respondents said abortion should be legal in all or most circumstances, while 37% thought that it should be illegal in all or most cases. 
When asked whether they would support a law in their state banning abortions after six weeks gestation, 58% of respondents indicated that they would oppose it. Fifty-seven percent of participants said they oppose banning abortions abortion after 15 weeks of pregnancy, but how late into the pregnancy those surveyed think abortion should be available remains unclear. 
A majority of participants (82%) believed that abortion should be legal when the woman's physical health is at risk, with 12% opposed. And 79% thought it should be legal if the pregnancy was caused by rape or incest, while 16% did not. 
Sixty-seven percent said abortion should be legal if the unborn child has serious birth defects, with 23% opposed. Forty-eight percent said they support legal abortion in cases where the mother cannot afford a child and 45% disagreed.
A Fox News poll conducted from April 28 to May 1 by Beacon Research and Shaw & Company Research suggests that 54% of over 1,000 registered voters surveyed believed their state should ban abortions after 15 weeks of gestation, while 41% opposed such a ban.
Exactly one-half of respondents expressed support for banning abortions after six weeks of gestation, while 46% thought abortion should remain legal beyond the first six weeks of pregnancy. 
The poll has an error margin of +/-3 percentage points. 
Pollsters completed their surveys in advance of a Monday Politico report on a leaked draft opinion in the case of Dobbs v. Jackson Women's Health, authored by Justice Samuel Alito. The draft opinion, which is not final, called for a reversal of Roe as part of a ruling upholding Mississippi's 15-week abortion ban.
Michael J. New, researcher and associate scholar at the pro-life Charlotte Lozier Institute, told The Christian Post that he believes the poll released by ABC News is a flawed assessment of Americans' views on Roe.
"First, it fails to explain that Roe v. Wade effectively legalized abortion on demand for all nine months of pregnancy," New wrote in a Wednesday email to CP. "This is a policy position that only a small percentage of Americans support."
A 1976 document authored by Grover Rees III titled "State Protection of the Viable Unborn Child After Roe v. Wade: How Little, How Late?" outlined the standards for fetal viability found in Roe and its companion case, Doe v. Bolton. Roe permitted states to ban abortion after viability, which the court stated is "is usually placed at about seven months (28 weeks) but may, occur earlier, even at 24 weeks." 
Doe ruled that the states must allow post-viability abortions if the pregnancy, based on a physician's "best clinical judgment," poses a risk to the woman's health. It defined these potential risks as "anything relevant to the well-being of the patient," such as physical, emotional, psychological and familial complications or the woman's age. 
The court bolstered Roe and Doe in its 1992Planned Parenthood v. Casey decision, affirming that states must make exceptions for post-viability abortions if the woman's life is at risk. Critics of U.S. abortion law, including the U.S. Conference of Catholic Bishops, have asserted that the standards for abortion set forth by Roe and Doe, and later upheld by Casey, permit abortion for any reason and during any stage of pregnancy. 
According to a January 2022 Marist poll commissioned by the Knights of Columbus, nearly three-quarters (71%) of Americans believed that elective abortion should only be allowed during the first trimester of pregnancy, in cases of rape or incest or to save the life of the mother. Only 17% of those surveyed said abortion should be legal throughout every trimester and for any reason. 
New mentioned that, since 1996, six Gallup polls suggested that at least 80% of Americans felt that abortion should be "generally illegal" during the last three months of pregnancy. According to those same polls, at least 64% of Americans thought abortion should be "generally illegal" during the second trimester. 
Another issue New noted regarding the ABC News/Post survey is that it does not appear that pollsters explained to participants what happens if the court overturns Roe. As the pro-choice Guttmacher Institute pointed out, overturning Roe would allow individual states to determine the legality of abortion, a fact not everyone seems to know. 
"If the Supreme Court overturns Roe v. Wade, abortion is not banned," the pro-life scholar explained.
According to a 2019 study published in the Sexuality Research and Social Policy Journal, 65.7% of Americans sampled thought that overturning Roe would make abortion illegal across the entire country. The study authors recommended researchers use "comprehensive mechanisms" when assessing a complex issue like Roe. They also advised policymakers to avoid making decisions based on data from "single, simplistic items."
"Overall, this recent ABC News poll provides little insight about U.S. attitudes toward legal abortion and only serves to mislead people," New added.