What's Most Important to Americans, Religious Freedom or Sexual Freedom? (Poll)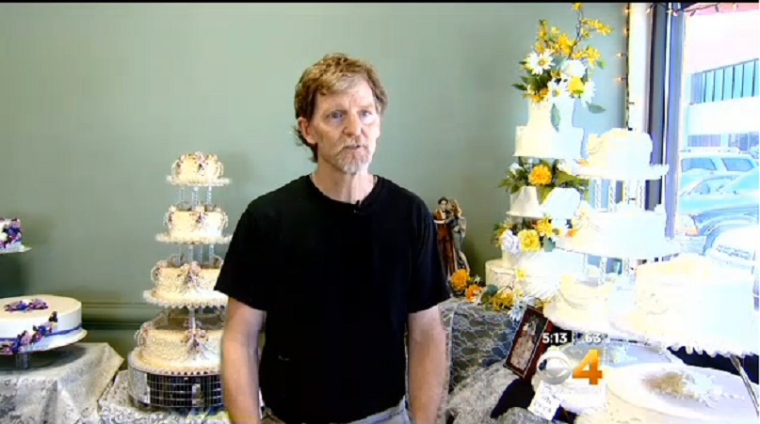 When there's a conflict between faith and sexuality, which should be preferred? LifeWay Research asked Americans about it, and found that they stand divided. However, more are in favor of faith.
As the U.S. Supreme Court agreed to hear the case of a Colorado baker who refused to make a cake for a same-sex wedding, the research found that about half of Americans, 48 percent, say religious freedom is more important in such conflicts.
A quarter, 24 percent, say sexual freedom is more important, and 28 percent aren't sure, LifeWay says.
"It's clear Americans value religious liberty," said LifeWay Research executive director Scott McConnell. "But when it comes to sex, they aren't sure religion should have the final word. That's especially true for younger Americans and those who aren't religious."
The research report comes days after the high court decided to grant an appeal in Masterpiece Cakeshop v. Colorado Civil Rights Commission, setting the stage for a major legal struggle on the question of religious liberty and LGBT rights.
The study, which is based on new analysis of a survey of 1,000 Americans, found that the views are divided by geography, religious beliefs and demographics.
Thirty percent of men, 33 percent of those in the Northeast, 31 percent of Hispanic Americans, 30 percent of those 18 to 44, and 49 percent of those with no religious affiliation, or "nones," are more likely to favor sexual freedom, the research found. However, 53 percent of Southerners, 90 percent of those with evangelical beliefs, 68 percent of Protestants, 58 percent of African-Americans and 55 percent of those 55 and older are more likely to favor religious freedom.
Researchers also asked the respondents if the freedom they selected is always more important or usually more important.
Only one in 10 Americans said sexual freedom always matters most, and 14 percent said sexual freedom usually matters most. But 31 percent said religious freedom always matters most, and 17 percent said religious freedom usually matters most.
As one would expect, those with evangelical beliefs are more likely to say religious freedom always matters most, 74 percent. So are those who attend religious services at least once a month, 56 percent.
On the other hand, 22 percent of nones are more likely to say sexual freedom always matters most, as well as 13 percent of those who attend services less than once a month, and 15 percent of those from non-Christian faiths.
The researchers asked another major question, if Americans think religious believers are motivated by hate or faith in disputes over sexuality?
About half, 49 percent, said faith is the main motivation, and 20 percent said hate.
"About one in five Americans — often those who aren't religious — suspect these disputes are driven by hate," McConnell noted. "And a third aren't sure. That's concerning."
California megachurch pastor and author John MacArthur recently weighed in on the question whether or not it's sinful for a Christian baker or florist to provide services for a gay wedding.
"No, it's not sinful for a cake maker to make a cake for a gay wedding anymore than its sinful for a guy who runs a restaurant to serve dinner to somebody who is gay, sits in a booth and eats the food, or goes to the market and buys a loaf of bread and you own the market," argued MacArthur, the pastor of Grace Community Church in Sun Valley. "What the issue is, is not whether that's sinful. It's weather the federal government can demand that people do certain things, which goes against their Christian conscience."
However, MacArthur suggested it is plausible for Christians to feel that serving a gay wedding violates their "conscience in some way" and argued that they should have the right to act in accordance with their conscience.