Most Voyeurism, Sexual Assaults Against Women Occur in Mixed-Sex Changing Rooms, Statistics Show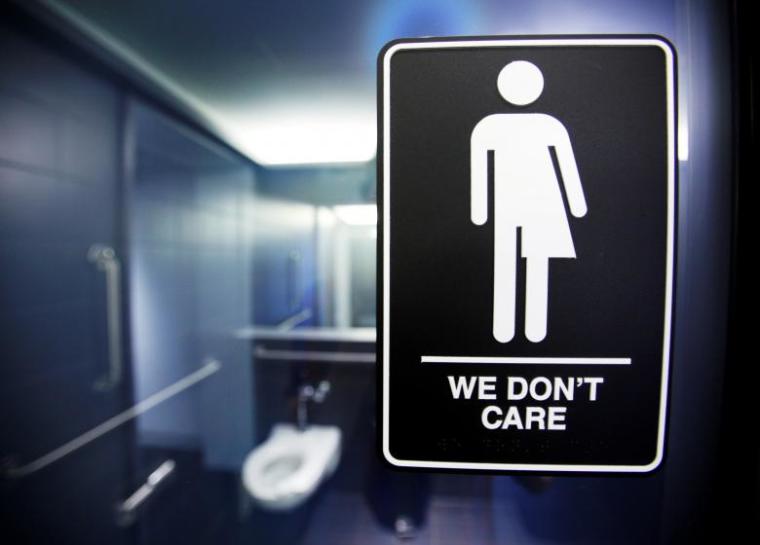 Freedom of Information requests in England reveal that changing rooms that have been opened to both sexes prove more dangerous to women and girls than single-sex facilities, results that do not surprise women's rights advocates.
Nearly 90 percent of complaints regarding changing room sexual assaults, voyeurism and harassment are about incidents that have taken place in unisex facilities, The Independent (UK) reported. Likewise, two thirds of all sexual attacks at leisure centers and public swimming pools take place in unisex changing rooms.
Of all the 134 complaints in 2017 and 2018, 120 reported incidents occurred in changing rooms where both sexes are allowed to be there and only 14 happened in single-sex changing areas.
"Like many women, I've never been happy to get undressed around men that I don't know," said Venice Allan, 42, a London-based jewelry designer and mother of two, in an interview with The Christian Post Tuesday afternoon.
Transgender activists across the U.K. have been campaigning to abolish sex-segregated spaces and replace them with what they say are more "inclusive" facilities, she explained, and such ideas are presently backed by every major political party. However, as in the U.S., opposition exists from both liberal and conservative women alike. Allan is a part of We Need to Talk, a group of women who are organizing meetings around the U.K. to discuss the government's proposals to amend the Gender Recognition Act.
"Now we have evidence that women are put at considerable risk in these unisex spaces. I sincerely hope that politicians and service providers will recognize that they need to reconsider these policies immediately," she said of the latest statistics.
Emily Zinos, who was a project coordinator with Ask Me First MN, said in an email to CP that "the fact that society has long separated men and women in public facilities like restrooms is not evidence of bigotry, it stems from a reasonable concern for women's privacy and safety. Voyeurs don't randomly target anyone in a public restroom or gym shower, they target women."
She pointed out that in 2017, South Korea had 6,000 reported cases of "spy cam porn" and 80 percent of the victims were women.
"This is a whole category of Internet porn made by men who secretly film women on the toilet or changing clothes. Do the public officials and corporate board rooms mandating mixed sex facilities realize that, ultimately, they're eliminating women's privacy in public places and putting them at real risk of becoming another voyeurism victim?"
She now avoids retail changing rooms and gym locker rooms, telling CP she believes an assessment of the impact mixed-sex facilities are having on women is needed as soon as possible.
The statistics come as no surprise to others who have done their own data gathering on the subject.
"It is sad to see women and children bearing the brunt of a politically-correct agenda to put males and females together in the same private facilities," commented Paul Dirks, who pastors at New West Community Church in British Columbia, in an email to CP Tuesday.
"The literature on paraphilias and sexual offending is very clear concerning sex disparities. Ninety-eight to a hundred percent of voyeurs, exhibitionists and rapists are men."
Dirks has conducted extensive original research on women's protections-related issues and gender dysphoria. Earlier this year, he released a study on the website of the Woman Means Something campaign called "Gender-Inclusion Policies and Sexual Violence: A Longitudinal Analysis of Media Reports at Target Stores."
"This latest data out of the UK is consistent with the analysis we performed of media-published sexual offenses at Target stores in the US where we observed a roughly three-fold increase of voyeuristic sex offenses after the publication of their non-sex specific privacy policy," Dirks said.
"It is hard to fathom the logic behind the erasure of women's bodily privacy rights which is occurring at the same time as an increased cultural awareness of the breadth of sexual offenses against women."